Jake Rogers makes return to recreation motion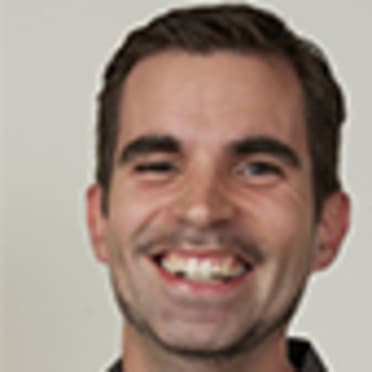 n","providerName":"Twitter","providerUrl":"https://twitter.com","sort":"wealthy","width":550},"sort":"oembed"},{"__typename":"Markdown","content material":"As soon as the sport began, it grew to become clear quickly sufficient that this meant one thing greater than a typical Grapefruit League contest.nn"It felt good to be again," Rogers mentioned. "I used to be type of going one million miles an hour — not rushed, however making an attempt to get the [pitch] clock in. Plus my coronary heart was racing.nn"Simply having the nerves again felt actually good. I really like having the nerves. I get them quite a bit, after which as soon as the primary pitch is available in, it at all times goes away."nnRogers missed this, getting behind the plate and controlling a recreation. The Tigers, in flip, missed him — not simply the character and humorousness, however the sturdy arm and pitch-calling. As an alternative of spending final season creating Rogers, Detroit needed to fill his void by buying and selling for veteran Tucker Barnhart, who in the end grew to become a one-year rental.nnSunday was an excellent first step. It resulted in a 10-6 loss towards the Orioles, however it was a win to get Rogers again in recreation form.nn"It's simply good to have him enjoying freely and never worrying about rehabbing," supervisor A.J. Hinch mentioned. "He's the identical man I bear in mind."","sort":"markdown"},{"__typename":"ExternalEmbed","knowledge":{"__typename":"ExternalEmbedContent","html":"
Swimsuit up, you are catching up with the catchers. pic.twitter.com/rUQKftsczT

— Detroit Tigers (@tigers) February 18, 2023
nn","providerName":"Twitter","providerUrl":"https://twitter.com","sort":"wealthy","width":550},"sort":"oembed"},{"__typename":"Markdown","content material":"Rogers caught 5 innings, although it will need to have felt longer due to Baltimore's nine-run, 14-batter prime of the fifth. For all the fear concerning the pitch clock, the Tigers' solely violation was from Jace Fry throughout that aforementioned fifth, which included six runs on 5 hits off Fry.nnRogers had one attainable alternative to indicate off the energy of his surgically repaired arm, however he didn't get an opportunity as a consequence of a little bit of clumsiness as soon as Ryan McKenna acquired an excellent bounce off first base within the third inning.nn"I acquired caught. I didn't get the ball out of my glove. That's the first step," Rogers mentioned sheepishly. "I knew he was going to run; I've performed towards McKenna ever since Excessive-A."nnHowever, Rogers had an opportunity to indicate his bat. And as he rounded the bases on an opposite-field homer within the fifth, he needed to smile, having caught sufficient of a 96 mph fastball on an 0-2 pitch from former Tiger pitcher Reed Garrett to ship a loft deep to proper.nn"He threw three heaters in a row," Rogers mentioned. "He dotted [the outside corner on] each, tried to sneak it by me once more, and it hit the barrel. It felt fairly good. I hit it and type of checked out it and took off working. I didn't know if it was fairly out. It snuck out a bit bit."nnIt's a little bit of irony. Whereas Rogers has proven Main League-quality protection behind the plate for years, his swing stored him from cracking the Majors. He was lastly exhibiting progress in 2021, slugging 5 homers with a .920 OPS in his ultimate 25 video games earlier than harm struck.","sort":"markdown"},{"__typename":"Video","contentDate":"2021-07-11T21:42:38.142Z","description":"Jake Rogers hits a grand slam to heart, the primary in his profession, towards Taylor Rogers within the prime of the ninth inning for the Tigers' lead","displayAsVideoGif":false,"period":"00:00:29″,"mp4AvcPlayback":"https://mlb-cuts-diamond.mlb.com/FORGE/2021/2021-07/11/d60a3e1a-ff7e89e0-ea966753-csvm-diamondx64-asset_1280x720_59_4000K.mp4″,"slug":"jake-rogers-hits-a-grand-slam-6-to-center-field-eric-haase-scores-willi-c","tags":[{"__typename":"Tag","slug":"season-2021″,"title":"Season 2021″},{"__typename":"Tag","slug":"gamepk-633307″,"title":"2021/07/11 det@min"},{"__typename":"Tag","slug":"playerid-668670″,"title":"Jake Rogers"},{"__typename":"Tag","slug":"teamid-116″,"title":"Detroit Tigers"},{"__typename":"Tag","slug":"hitting","title":"hitting"},{"__typename":"Tag","slug":"highlight","title":"highlight"},{"__typename":"Tag","slug":"in-game-highlight","title":"in-game highlight"},{"__typename":"Tag","slug":"grand-slam","title":"grand slam"},{"__typename":"Tag","slug":"clutch-moment","title":"clutch moment"},{"__typename":"Tag","slug":"eclat-feed","title":"Eclat feed"},{"__typename":"Tag","slug":"international-feed","title":"International Partner feed"},{"__typename":"Tag","slug":"yahoo-fantasy","title":"Yahoo Fantasy"},{"__typename":"Tag","slug":"1-yahoo-fantasy-feed","title":"1-Yahoo Fantasy Feed"},{"__typename":"Tag","slug":"imagen-feed","title":"Imagen feed"}],"templateUrl":"https://img.mlbstatic.com/mlb-images/picture/non-public/{formatInstructions}/mlb/ogtcsak61ms2mvmrslb2″,"title":"Jake Rogers' go-ahead grand slam","sort":"video","url":"/video/jake-rogers-hits-a-grand-slam-6-to-center-field-eric-haase-scores-willi-c"},{"__typename":"Markdown","content material":"The Tigers head into this season with Eric Haase getting a well-earned probability as their beginning catcher, however they want to determine the place Rogers, who will flip 28 in April, suits of their plans. It's not simply that Rogers is the final remnant of the Justin Verlander commerce on Detroit's roster. It's the necessity for the Tigers to forge a longer-term plan at catcher after a four-year revolving door on the place ever since Detroit non-tendered James McCann.nnIf Rogers can hit, his protection is powerful sufficient to forge not less than a timeshare, permitting Haase to both get some relaxation or Rogers to probably have some begins in left discipline once more. However Spring Coaching is a ramp-up for Rogers to get him used to recreation motion once more. Time and outcomes will inform if that's sufficient. Detroit acquired Donny Sands from the Phillies within the Gregory Soto commerce as another choice. However the Tigers know Rogers, character and all.","sort":"markdown"}],"storyType":"information","subHeadline":null,"abstract":"LAKELAND, Fla. — Jake Rogers was passing round cowboy hats to teammates as he walked across the Tigers' clubhouse Sunday morning. The staff apparently had some mendacity round for a promotional video and gave some to him.nAs Rogers chatted up Riley Greene and Spencer Torkelson, it was unattainable to","tagline({"stripMarkdown":false})":null,"tags":[{"__typename":"Tag","data":{"__typename":"UnsupportedTagType"},"externalSourceName":null,"slug":"storytype-article","title":"Article","type":"article"},{"__typename":"Tag","data":{"__typename":"UnsupportedTagType"},"externalSourceName":"customentity.contributor","slug":"jason-beck","title":"Jason Beck","type":"contributor"},{"__typename":"Tag","data":{"__ref":"Team:116″},"externalSourceName":"team","slug":"teamid-116″,"title":"Detroit Tigers","type":"team"},{"__typename":"Tag","data":{"__typename":"UnsupportedTagType"},"externalSourceName":"taxonomy","slug":"apple-news","title":"Apple News","type":"taxonomy"},{"__typename":"Tag","data":{"__typename":"UnsupportedTagType"},"externalSourceName":"taxonomy","slug":"spring-training","title":"Spring Training","type":"taxonomy"},{"__typename":"Tag","data":{"__ref":"Player:668670″},"externalSourceName":"player","slug":"playerid-668670″,"title":"Jake Rogers","type":"player"},{"__typename":"Tag","data":{"__typename":"UnsupportedTagType"},"externalSourceName":"game","slug":"gamepk-719377″,"title":"2023/02/26 bal@det","type":"unsupported"}],"templateUrl":"https://img.mlbstatic.com/mlb-images/picture/add/{formatInstructions}/mlb/em79q05atdva2gnv2f9y","title":"Jake Rogers makes return to recreation motion"}}},"appConfig":{"graphqlServiceUrl":"https://content-service.mlb.com"},"appState":{"adDomain":"mlb.mlb","appId":"","basePath":"information","membership":"mlb","contentfulProperties":{"__typename":"CF_WebProperties","organismHeadlineFont":null,"urlLogo":null,"favicon":null,"headerMastheadTagline":null,"headerPrimaryLogo":null,"headerMastheadTaglineContainerWidth":"512px","headerMastheadTaglineContainerHeight":"56px","organismLogoVersion":"caplogo","organismLogoStyle":"mild","headerMastheadLogoVersion":"cap","headerMastheadLogoStyle":"darkish","footerLogoVersion":"major","footerLogoStyle":"darkish","headlineTextTransform":"none","headlineFontFamily":null,"headlineFontFamilySizeMultiplier":1,"articleVideoAutoPlay":true,"articleVideoAutoPlaySound":false},"contentfulPalette":{"__typename":"CF_Palette","headerNavigationBackgroundColor":"#041E42″,"headerNavigationTextColor":"#ffffff","headerNavigationTextColorHover":"#ffffff","headerNavigationBorderColor":"#057AFF","headerMastheadBackgroundColor":"#002D72″,"buttonSpotlightBackgroundColor":"#333333″,"buttonSpotlightBackgroundColorHover":"lighten","buttonSpotlightTextColor":"#ffffff","buttonSpotlightTextColorHover":"#ffffff","footerBackgroundColor":"#333″,"footerBorderColor":"#f3f3f3″,"footerLinkColorActive":"#fff","footerLinkColor":"#ffffff","footerLinkColorHover":"#147CD1″,"footerTextColor":"#d2d2d2″},"contextUrlPrefix":"","env":"manufacturing","footerState":{"clubId":"mlb","deviceProperties":{},"footerData":{"instanceId":"db2f8fb2-78c8-4d3c-a328-9e91c349dfee","title":"global-footer","variables":[],"menuItems":[{"itemId":"aec375d3-3afa-4491-ab28-60b736f38982″,"text":"Terms of Use","properties":{"link":"/official-information/terms-of-use","target":"_blank"},"menuItems":[]},{"itemId":"debe8dbf-de27-4eae-b7ec-adae43fc4642″,"textual content":"Privateness Coverage","properties":{"hyperlink":"/official-information/privacy-policy"},"menuItems":[]},{"itemId":"345a1847-cac1-43a4-91bf-70c21ecee681″,"textual content":"Authorized Notices","properties":{"hyperlink":"/official-information/legal-notices"},"menuItems":[]},{"itemId":"34014aad-1069-4bba-b22e-4b287a4f7df1″,"textual content":"Contact Us","properties":{"hyperlink":"/official-information/contact"},"menuItems":[]},{"itemId":"65e06970-7f8e-4328-ad82-9d90df0f3e87″,"textual content":"Don't Promote or Share My Private Knowledge","properties":{"hyperlink":"https://privacyportal.onetrust.com/webform/53a301ae-6882-46f9-af93-24f64f792aee/3251a424-8286-4725-9313-603f12c85a49″,"goal":"_blank"},"menuItems":[]},{"itemId":"dd307e97-49c6-4f80-aff3-89a59696fb80″,"textual content":"Official Info","properties":{},"menuItems":[{"itemId":"bdf571d3-e8bb-403b-bb5f-7f28a7127c74″,"text":"Official Info","properties":{"link":"/official-information"},"menuItems":[]},{"itemId":"ecfd4d42-aa8d-4872-80a5-869c6b493018″,"textual content":"About MLB","properties":{"hyperlink":"/official-information/about-mlb"},"menuItems":[]},{"itemId":"bb62de22-5c84-4cab-b9fb-5429ea9d647c","textual content":"Staff Info","properties":{"hyperlink":"https://www.mlb.com/staff"},"menuItems":[]},{"itemId":"7cc37e2a-667c-4405-bd1f-87ad88bc4d9e","textual content":"Official Guidelines","properties":{"hyperlink":"https://img.mlbstatic.com/mlb-images/picture/add/mlb/hhvryxqioipb87os1puw.pdf","goal":"_blank"},"menuItems":[]},{"itemId":"e658056b-608b-4eee-a04a-43772f9e6bb4″,"textual content":"Replay Assessment Laws","properties":{"hyperlink":"/glossary/guidelines/replay-review"},"menuItems":[]},{"itemId":"d1ffda83-f016-4ba6-8f32-7cc7ce787a9c","textual content":"Umpires","properties":{"hyperlink":"/official-information/umpires"},"menuItems":[]},{"itemId":"23dde9d7-6aba-4bec-a449-b1b4d5a5767c","textual content":"Promote with Us","properties":{"hyperlink":"/sponsorship"},"menuItems":[]},{"itemId":"bd193214-b4a4-4c4d-965e-1a55cdc2e0fb","textual content":"Press Releases","properties":{"hyperlink":"/information/subject/mlb-press-releases"},"menuItems":[]}]},{"itemId":"7a60a8fc-0c3c-4c87-b04b-2b57b6c9894c","textual content":"Assist/Contact Us","properties":{},"menuItems":[{"itemId":"efb27376-accc-4ca4-9017-c3309ee122d3″,"text":"Accessibility Information","properties":{"link":"/official-information/accessibility"},"menuItems":[]},{"itemId":"cf3490fc-f093-4457-99a7-d2bc3f4d4cef","textual content":"Auctions Buyer Service","properties":{"hyperlink":"http://auctions.mlb.com/iSynApp/manageUserEmail!showEmailContactUsForm.motion?sid=1101001″},"menuItems":[]},{"itemId":"c6867706-11b7-4634-a78e-b5d513948f43″,"textual content":"Harassment Coverage","properties":{"hyperlink":"/official-information/harassment-policy"},"menuItems":[]},{"itemId":"0e3932c9-beec-43f2-b712-66879a51ab63″,"textual content":"Assist/Contact Us","properties":{"hyperlink":"/official-information/contact"},"menuItems":[]},{"itemId":"6d4ebef1-3168-4b79-a237-9f36931d3a2c","textual content":"MLB App FAQs","properties":{"hyperlink":"/apps/mlb-app/faq-apple"},"menuItems":[]},{"itemId":"4b3c6ee8-d4ae-4265-a7e7-7e5bea8cde28″,"textual content":"MLB.com Account Info","properties":{"hyperlink":"/official-information/faqs"},"menuItems":[]},{"itemId":"4d33a7c1-38d5-4b3b-a999-53377f55738d","textual content":"MLB.TV Assist Heart","properties":{"hyperlink":"/live-stream-games/help-center"},"menuItems":[]},{"itemId":"36f01834-7979-4a42-aa12-52439c2e320b","textual content":"Store Assist","properties":{"hyperlink":"https://www.mlbshop.com/customer-help-desk/hd-1″},"menuItems":[]}]},{"itemId":"6ca8b189-8c54-428f-9f79-3c357ef18469″,"textual content":"Extra MLB Websites & Associates","properties":{},"menuItems":[{"itemId":"becc9309-94fc-491b-ad15-45f7c17f85a9″,"text":"MLB Players Alumni Association","properties":{"link":"/mlbpaa","target":""},"menuItems":[]},{"itemId":"9ff49c09-8a0d-41e6-b8b0-14f37f8e7f52″,"textual content":"MLB Gamers Affiliation","properties":{"hyperlink":"http://www.mlbplayers.com/"},"menuItems":[]},{"itemId":"022ec2ca-bb20-4543-9cdc-95ba3a4443ca","textual content":"Minor League Baseball","properties":{"hyperlink":"https://www.milb.com/"},"menuItems":[]},{"itemId":"c6f9948e-3521-4788-83ed-b568f39e86aa","textual content":"MLB Community","properties":{"hyperlink":"https://www.mlb.com/community"},"menuItems":[]},{"itemId":"de2ea389-0a29-4600-8048-b4261916183d","textual content":"Baseball Help Staff","properties":{"hyperlink":"/baseball-assistance-team"},"menuItems":[]},{"itemId":"6a47c1d6-35aa-4028-9825-7cfc34a3ea40″,"textual content":"Participant Useful resource Heart","properties":{"hyperlink":"/player-resource-center"},"menuItems":[]},{"itemId":"75f0b763-612d-4557-ae38-227fb5b3b7f1″,"textual content":"Tickets.com","properties":{"hyperlink":"http://www.tickets.com/"},"menuItems":[]},{"itemId":"cb410dd4-4ace-4b5b-be3e-4ae6d60cd20f","textual content":"YES Community","properties":{"hyperlink":"https://www.yesnetwork.com/"},"menuItems":[]},{"itemId":"5c8f6196-a4d5-4ed5-b830-189580691d3e","textual content":"Australian Baseball League","properties":{"hyperlink":"https://theabl.com.au/"},"menuItems":[]},{"itemId":"ab6fc805-0bb7-439b-8c3c-92c61b035387″,"textual content":"World Baseball Traditional","properties":{"hyperlink":"https://www.worldbaseballclassic.com/"},"menuItems":[]},{"itemId":"e218ed4d-89f9-4f7d-87e7-c05a3559cd74″,"textual content":"sabr.org","properties":{"hyperlink":"http://sabr.org/"},"menuItems":[]},{"itemId":"158a95a6-bd4f-4654-b57f-465d3c356a55″,"textual content":"School Baseball Corridor of Fame","properties":{"hyperlink":"https://www.mlb.com/college-baseball-hall-of-fame"},"menuItems":[]},{"itemId":"2e494e91-a92e-4763-b89b-7944f37b1b3f","textual content":"Golden Spike Award","properties":{"hyperlink":"https://www.usabaseball.com/golden-spikes-award"},"menuItems":[]},{"itemId":"ccd9020d-c619-45d2-bc1f-ef80ae2cd651″,"textual content":"USA Baseball","properties":{"hyperlink":"https://www.usabaseball.com"},"menuItems":[]},{"itemId":"75512a93-d52d-4d71-a6d3-70d6b44dfa0f","textual content":"LasMayores.com","properties":{"hyperlink":"https://www.mlb.com/es"},"menuItems":[]},{"itemId":"3b7bbad3-1ed5-468d-8703-205519315e04″,"textual content":"MLBCommunity.org","properties":{"hyperlink":"/mlb-community"},"menuItems":[]},{"itemId":"f8058121-3606-4ff2-be8a-d1a3d47642db","textual content":"AllStarGame.com","properties":{"hyperlink":"/all-star"},"menuItems":[]},{"itemId":"a624b4e5-c8d8-44b9-9084-7522ed0cee59″,"textual content":"MLB.com/Youngsters","properties":{"hyperlink":"https://www.mlb.com/followers/youngsters"},"menuItems":[]},{"itemId":"43c6bc47-f7d9-445a-85a1-10b3cdc02ee0″,"textual content":"MLB Photostore","properties":{"hyperlink":"https://photostore.mlb.com/","seen":"false"},"menuItems":[]},{"itemId":"c574a4a2-45ec-47fe-8ca3-b5b99d1cb443″,"textual content":"PlayBall.org","properties":{"hyperlink":"https://www.playball.org"},"menuItems":[]},{"itemId":"517cf98f-063c-486a-a725-5380e1ae063f","textual content":"MLB Educators","properties":{"hyperlink":"/mlb-educators"},"menuItems":[]}]},{"itemId":"e3a86593-6da0-4d00-a512-0b8c78c9b8a5″,"textual content":"Careers","properties":{"hyperlink":""},"menuItems":[{"itemId":"35caab61-51c7-4b17-a9b8-e9ecd201058a","text":"Careers Home","properties":{"link":"/careers/home"},"menuItems":[]}]}]},"headerData":{"instanceId":"fbde1dcd-c837-4740-991c-1087d1db26d1″,"title":"global-nav","variables":[],"menuItems":[{"itemId":"668844d6-282b-4abb-a162-f6ffff905b11″,"text":"MLB.TV","properties":{"customProperties":"align:right;","visible":"true","link":"https://www.mlb.com/tv?&affiliateId=mlbMENUtv"},"menuItems":[{"itemId":"43795314-dff1-48d7-8e49-a3d7acab203d","text":"Buy MLB.TV","properties":{"link":"/live-stream-games/subscribe?&affiliateId=mlbMENUtv","visible":"true"},"menuItems":[]},{"itemId":"5b4ab21b-1d63-4eff-85f9-51075da5915a","textual content":"Purchase At Bat","properties":{"hyperlink":"/live-stream-games/subscribe/at-bat?&affiliateId=mlbMENUtv","seen":"true"},"menuItems":[]},{"itemId":"ef0347a1-642b-4d79-b078-7a19173362e1″,"textual content":"MLB.TV ST Schedule","properties":{"hyperlink":"https://www.mlb.com/live-stream-games/spring-training?&affiliateId=mlbMENUtv"},"menuItems":[]},{"itemId":"5e33e51f-2f87-4d40-bf50-cc1704688344″,"textual content":"Watch & Hear","properties":{"hyperlink":"/live-stream-games?&affiliateID=mlbMENUtv","seen":"true"},"menuItems":[]},{"itemId":"c04b122c-66ec-4bfa-9e26-2e7f75bc915c","textual content":"Assist Heart","properties":{"hyperlink":"/live-stream-games/help-center?&affiliateID=mlbMENUtv","seen":"true"},"menuItems":[]}]},{"itemId":"tickets","textual content":"Tickets","properties":{"hyperlink":"https://www.mlb.com/tickets","customProperties":"align:proper;"},"menuItems":[{"itemId":"b2956670-29de-4eb5-94db-7cbeecfb987f","text":"All-Star Tickets","properties":{"link":"https://www.mlb.com/all-star/tickets?top-nav-dropdown","visible":"false"},"menuItems":[]},{"itemId":"020f5910-a69a-443a-b5a3-37b7664d8a4f","textual content":"Spring Coaching","properties":{"hyperlink":"https://www.mlb.com/tickets/spring-training","seen":"true","customProperties":"expires:1680051600;"},"menuItems":[]},{"itemId":"524505d6-bf61-4819-8197-f62bc71fd518″,"textual content":"Postseason Tickets","properties":{"hyperlink":"/tickets/postseason","seen":"false"},"menuItems":[]},{"itemId":"005453a9-72bb-49f7-9dd7-f4f6d70c6a6a","textual content":"SeatGeek","properties":{"hyperlink":"https://seatgeek.com/mlb-tickets?help=15994&pid=integration&rid=1&utm_medium=partnership&utm_source=mlb_sponsorship&utm_campaign=integration","goal":"_blank","seen":"false"},"menuItems":[]}]},{"itemId":"6bfaf88e-891c-4e05-a935-8a32bd23086a","textual content":"Store","properties":{"hyperlink":"https://www.mlbshop.com/?_s=bm-mlbcom-hp","customProperties":"align:proper;","icon":"shopping-cart"},"menuItems":[{"itemId":"91dcfa1d-f4de-4bf9-93f8-8f91f4069272″,"text":"MLB Online Shop","properties":{"link":"https://www.mlbshop.com/?_s=bm-mlbcom-hp","customProperties":""},"menuItems":[]},{"itemId":"d7b3c8e0-42c4-45c5-8278-c51adb21b47f","textual content":"Public sale","properties":{"hyperlink":"https://auctions.mlb.com/iSynApp/showHomePage.motion?sid=1101001&isynsharedsession=9mislq-18JnZhOEp-FeGzvUB3G6zxwkeKqwX99MKAttEdaSACl02r4aCDzYhNvUm","seen":"true"},"menuItems":[]},{"itemId":"c69e35fc-900e-4fcc-9348-085aa0febeab","textual content":"Reward Playing cards","properties":{"hyperlink":"https://www.mlbshop.com/gift-cards/x-462351+z-94899005-3509039474?_s=bm-mlbcom-Residence","customProperties":""},"menuItems":[]},{"itemId":"7423a9ca-3a6f-42fe-8d6e-9459bed284c7″,"textual content":"MLB NYC Flagship Retailer","properties":{"hyperlink":"https://www.mlb.com/store/nyc-retail-store"},"menuItems":[]},{"itemId":"44958e84-599e-44b1-96b4-44f38a477942″,"textual content":"European Store","properties":{"hyperlink":"http://www.mlbshopeurope.com/shops/mlb/en?portal=MLTS66FS&CMP=PSC-MLTS66FS","customProperties":""},"menuItems":[]},{"itemId":"51d3278e-90fd-4462-aec0-7cfd8de1cb79″,"textual content":"Picture Retailer","properties":{"hyperlink":"https://photostore.mlb.com/","seen":"true"},"menuItems":[]}]},{"itemId":"5052bac6-3f1d-4847-8739-42021d7cfc2d","textual content":"Information","properties":{"hyperlink":"https://www.mlb.com/information","customProperties":"amp:true;cellular:true"},"menuItems":[{"itemId":"d08f0874-ecb6-4378-93c6-be05b4397c21″,"text":"Rule Changes","properties":{"link":"https://www.mlb.com/rule-changes-2023″},"menuItems":[]},{"itemId":"82d45c9a-d055-4ab4-b785-576d982a2077″,"textual content":"Possible Pitchers","properties":{"hyperlink":"https://www.mlb.com/probable-pitchers/","seen":"true","enabled":"true"},"menuItems":[]},{"itemId":"29c52020-6ed2-45f6-8f8b-6d7e909a68c1″,"textual content":"Beginning Lineups","properties":{"hyperlink":"https://www.mlb.com/starting-lineups"},"menuItems":[]},{"itemId":"28522a27-ab22-43ed-84b4-1b4760c39535″,"textual content":"Transactions","properties":{"hyperlink":"https://www.mlb.com/transactions"},"menuItems":[]},{"itemId":"28a2e573-86ba-4cdc-a924-86d3b6500979″,"textual content":"Harm Report","properties":{"hyperlink":"https://www.mlb.com/injury-report","seen":"true"},"menuItems":[]},{"itemId":"3f97e5c6-cd8f-4c42-9be1-b816ea9f47b1″,"textual content":"World Baseball Traditional","properties":{"hyperlink":"https://www.mlb.com/world-baseball-classic"},"menuItems":[]},{"itemId":"c1ac7886-1d18-4ad8-9fc4-326ab4753144″,"textual content":"MLB Draft","properties":{"hyperlink":"https://www.mlb.com/draft/2023″,"seen":"true"},"menuItems":[]},{"itemId":"7e316d55-5379-4151-a0e5-828b6b4f8ba8″,"textual content":"All-Star Recreation","properties":{"hyperlink":"https://www.mlb.com/all-star/","seen":"true"},"menuItems":[]},{"itemId":"de347a3e-0811-49db-aca7-d56d79b69cde","textual content":"MLB Pipeline","properties":{"hyperlink":"https://www.mlb.com/pipeline"},"menuItems":[]},{"itemId":"6efef6dd-bb02-4811-85f8-c8088d743fae","textual content":"Postseason Historical past","properties":{"hyperlink":"https://www.mlb.com/postseason/historical past"},"menuItems":[]},{"itemId":"6ee1c331-faa0-4865-a062-1c98a2f67c0d","textual content":"Nice Tales","properties":{"hyperlink":"/information/subject/longform","seen":"false"},"menuItems":[]}]},{"itemId":"ed72bef5-d993-4ffe-91d2-15abf6218c12″,"textual content":"Watch","properties":{"hyperlink":"/television?&affiliateId=mlbMENU"},"menuItems":[{"itemId":"d492eeb7-757f-4600-b3b3-77882293b208″,"text":"Video","properties":{},"menuItems":[{"itemId":"5031c87a-7b97-4db0-a447-d29e556f380c","text":"Film Room Hub","properties":{"link":"https://www.mlb.com/video"},"menuItems":[]},{"itemId":"49538483-21da-4efb-9624-3b27c74823ad","textual content":"Statcast","properties":{"hyperlink":"https://www.mlb.com/video/subject/statcast"},"menuItems":[]},{"itemId":"5dbfda08-1915-42bc-a899-61f8906ede30″,"textual content":"MLB Community","properties":{"hyperlink":"https://www.mlb.com/community"},"menuItems":[]},{"itemId":"168e1c3a-56a8-49f4-8800-ef5ff3024c7d","textual content":"MLB Originals","properties":{"hyperlink":"https://www.mlb.com/followers/mlb-originals"},"menuItems":[]},{"itemId":"527369c6-59ed-47ec-b41f-2b71444bfeee","textual content":"Podcasts","properties":{"hyperlink":"https://www.mlb.com/followers/podcasts"},"menuItems":[]}]},{"itemId":"5dd37289-4d79-4b66-8359-1c5d0954f7f1″,"textual content":"MLB.TV","properties":{},"menuItems":[{"itemId":"6c2eca19-80b0-45e0-a481-53d6200992e3″,"text":"Watch & Listen Archives","properties":{"link":"/live-stream-games?&affiliateID=mlbMENU","visible":"false"},"menuItems":[]},{"itemId":"1ff93fa1-3ae4-40e3-b263-f34d1e3a70e1″,"textual content":"Purchase Offseason","properties":{"hyperlink":"/live-stream-games/subscribe?&affiliateId=mlbMENU","seen":"false"},"menuItems":[]},{"itemId":"5df3aa62-4f5b-479c-9669-4736862d0100″,"textual content":"Purchase MLB Audio","properties":{"hyperlink":"/live-stream-games/subscribe/mlb-audio?&affiliateId=mlbMENU","seen":"false"},"menuItems":[]},{"itemId":"6410ddb0-717a-4b20-b24e-7ca0053c4f6c","textual content":"Purchase MLB.TV","properties":{"hyperlink":"/live-stream-games/subscribe?&affiliateId=mlbMENU","seen":"true"},"menuItems":[]},{"itemId":"970ab45a-756b-41ab-a415-7ca4763ec42e","textual content":"Purchase At Bat","properties":{"hyperlink":"/live-stream-games/subscribe/at-bat?&affiliateId=mlbMENU","seen":"true"},"menuItems":[]},{"itemId":"ef4d2e49-aa20-4201-9d5f-ad47b709152f","textual content":"MLB.TV ST Schedule","properties":{"hyperlink":"https://www.mlb.com/live-stream-games/spring-training?&affiliateId=mlbMENU"},"menuItems":[]},{"itemId":"eb7e4c9b-2723-4af8-9e4c-c4f52be5efb2″,"textual content":"Watch & Hear","properties":{"hyperlink":"/live-stream-games?&affiliateID=mlbMENU","seen":"true"},"menuItems":[]},{"itemId":"18ca0078-fb25-40f0-98b9-05c2a605965b","textual content":"Assist Heart","properties":{"hyperlink":"/live-stream-games/help-center?&affiliateID=mlbMENU"},"menuItems":[]}]}]},{"itemId":"7c68f445-5095-46cc-bab3-73af6c921597″,"textual content":"Scores","properties":{"hyperlink":"https://www.mlb.com/scores","customProperties":"cellular:true;amp:true;","seen":"true"},"menuItems":[]},{"itemId":"248fea7e-1d19-452a-bb5c-999e1a09b7cd","textual content":"Schedule","properties":{"hyperlink":"https://www.mlb.com/schedule","customProperties":"amp:true;cellular:true;"},"menuItems":[{"itemId":"d92068f1-fb82-4b03-ae27-10f3e812b6fa","text":"2023 Regular Season","properties":{"link":"https://www.mlb.com/schedule/2023-03-30″},"menuItems":[]},{"itemId":"d50ca7f4-b653-4c3a-a63b-c653bff0bbdc","textual content":"2023 Spring Coaching","properties":{"hyperlink":"https://www.mlb.com/schedule/"},"menuItems":[]},{"itemId":"f4010b7a-902c-41e0-b405-e0fa695b5c64″,"textual content":"2022 Common Season","properties":{"hyperlink":"https://www.mlb.com/schedule/2022-04-07″},"menuItems":[]},{"itemId":"2755030c-3503-4089-b6c2-b8e982459945″,"textual content":"2022 Postseason","properties":{"hyperlink":"https://www.mlb.com/postseason"},"menuItems":[]},{"itemId":"94c9d7e4-3477-4217-87f3-008d2290b9ee","textual content":"Essential Dates","properties":{"hyperlink":"/schedule/occasions#important-dates"},"menuItems":[]},{"itemId":"3747c1bc-9b3d-43f5-bd04-d1274c59c02a","textual content":"Staff by Staff Schedule","properties":{"hyperlink":"https://www.mlb.com/schedule/team-by-team"},"menuItems":[]},{"itemId":"e75ecc62-7e72-4b53-9705-a23e2b511f83″,"textual content":"Nationwide Broadcasts","properties":{"hyperlink":"https://www.mlb.com/live-stream-games/national-broadcast-schedule","seen":"true"},"menuItems":[]}]},{"itemId":"9efaf5e3-6a93-4e4f-b8af-1219110ecb30″,"textual content":"Stats","properties":{"hyperlink":"https://www.mlb.com/stats","customProperties":"cellular:true;amp:true;"},"menuItems":[{"itemId":"41566816-1cb8-421f-9a4a-9ccdefa7ed69″,"text":"Statcast Leaders","properties":{"link":"https://baseballsavant.mlb.com/statcast_leaderboard"},"menuItems":[]},{"itemId":"2d0a2684-64c6-4d9f-87a1-a7cf9f661e2f","textual content":"Baseball Savant","properties":{"hyperlink":"https://baseballsavant.mlb.com/"},"menuItems":[]},{"itemId":"b9d0ae31-f31d-449b-82fb-5a77f59293ba","textual content":"High Prospect Stats","properties":{"hyperlink":"/prospects/stats/top-prospects?sort=all&minPA=1″},"menuItems":[]}]},{"itemId":"6af88ec1-9bfe-4494-abc0-898dc919a081″,"textual content":"Standings","properties":{"hyperlink":"https://www.mlb.com/standings","customProperties":"amp:true;"},"menuItems":[]},{"itemId":"15179b67-af8e-42a1-964c-45944e1ab986″,"textual content":"Youth","properties":{"hyperlink":"https://www.mlb.com/youth-baseball-softball"},"menuItems":[{"itemId":"0a04e27f-bcb1-4901-acc0-a14e9ebc5852″,"text":"Play Ball","properties":{"link":"https://www.mlb.com/play-ball"},"menuItems":[]},{"itemId":"f989fcab-01fa-4d66-8e11-6640be070816″,"textual content":"Youth Baseball & Softball","properties":{"hyperlink":"https://www.mlb.com/youth-baseball-softball"},"menuItems":[]}]},{"itemId":"8c842eeb-dedd-430c-a452-57a740d5c3df","textual content":"Gamers","properties":{"hyperlink":"https://www.mlb.com/gamers","customProperties":"","icon":"group","seen":"true"},"menuItems":[{"itemId":"2983d4a7-0410-41fe-8b08-35c866b373d5″,"text":"Prospect Rankings","properties":{"link":"https://www.mlb.com/prospects"},"menuItems":[]},{"itemId":"1f929714-240b-4834-b859-8066a592fa8e","textual content":"Depth Charts","properties":{"hyperlink":"https://www.mlb.com/staff/roster/depth-chart"},"menuItems":[]},{"itemId":"a07b01b6-397e-450e-bd8d-7e00c6dd2a80″,"textual content":"MLB Gamers Affiliation","properties":{"hyperlink":"https://www.mlbplayers.com"},"menuItems":[]},{"itemId":"3de86763-c530-400b-a7de-1761c927d7bc","textual content":"Negro Leagues","properties":{"hyperlink":"https://www.mlb.com/historical past/negro-leagues"},"menuItems":[]}]},{"itemId":"98430c25-7924-4112-a70f-0b32fd31594f","textual content":"Groups","properties":{"hyperlink":"https://www.mlb.com/staff","customProperties":"amp:true;module:teammodule;align:proper;"},"menuItems":[{"itemId":"9191834c-54c4-40a7-8aac-9745d3666084″,"text":"Team Module","properties":{"customProperties":"module:teammodule;"},"menuItems":[]}]},{"itemId":"397b9e10-6d65-4fc0-bbe6-8d07f5e8d3a8″,"textual content":"ES","properties":{"hyperlink":"https://www.mlb.com/es","customProperties":"align:proper;lang:es;label:Español","toolTip":"Español"},"menuItems":[{"itemId":"ceb83c80-eaf2-4dd4-bdc6-e23b1e11ae60″,"text":"日本語","properties":{"link":"http://www.mlb.jp/","customProperties":"lang:ja","visible":"false"},"menuItems":[]},{"itemId":"27ac6728-00c1-4965-963b-05d33268fb50″,"textual content":"한국어","properties":{"hyperlink":"https://www.mlbkor.com/","customProperties":"lang:ko","seen":"false"},"menuItems":[]}]}]},"locale":"en","reqPath":"/information/jake-rogers-makes-return-to-game-action","sharedNav":{"instanceId":"6c265854-d856-4f92-aea1-07dfe5cda020″,"title":"shared-nav","variables":[],"menuItems":[{"itemId":"93b3e9b2-65a9-4585-9185-03e255cb523c","text":"MLB.TV","properties":{"link":"https://www.mlb.com/tv?&affiliateId=clubMENU","icon":"watch","customProperties":"align:right;"},"menuItems":[{"itemId":"2d8d6ad8-dc2a-4971-9b12-f1853530c5d3″,"text":"Buy MLB.TV","properties":{"link":"https://www.mlb.com/live-stream-games/subscribe?&affiliateId=clubMENU"},"menuItems":[]},{"itemId":"38c2991b-6331-469b-bce7-c53ab3267bc6″,"textual content":"Purchase At Bat","properties":{"hyperlink":"/live-stream-games/subscribe/mlb-audio?&affiliateId=clubMENU"},"menuItems":[]},{"itemId":"9d00394b-a033-4e99-8521-03642810c559″,"textual content":"MLB.TV ST Schedule","properties":{"hyperlink":"https://www.mlb.com/live-stream-games/spring-training?&affiliateId=clubMENU"},"menuItems":[]},{"itemId":"d54a2b21-9db9-4252-9ebe-e3a4b2a3cf83″,"textual content":"Watch & Hear","properties":{"hyperlink":"https://www.mlb.com/live-stream-games?&affiliateId=clubMENU"},"menuItems":[]},{"itemId":"2f433cfb-699a-43bb-ab54-d3b4a7269d8e","textual content":"Watch MLB.TV Docs & Options","properties":{"hyperlink":"https://www.mlb.com/television/featured?&affiliateId=clubMENU"},"menuItems":[]},{"itemId":"6254640c-2069-4447-822f-084d0a38f161″,"textual content":"MLB.TV Assist Heart","properties":{"hyperlink":"https://www.mlb.com/live-stream-games/help-center?&affiliateId=clubMENU"},"menuItems":[]}]},{"itemId":"d54d0be0-f610-4f8b-90ac-c246c361e2e2″,"textual content":"Fantasy","properties":{"hyperlink":"https://www.mlb.com/fantasy","customProperties":"","seen":"true"},"menuItems":[{"itemId":"5ec4bde4-6bc1-412b-a92b-6b7cb3b2f07c","text":"Yahoo Fantasy Baseball","properties":{"link":"http://yhoo.it/3aK5QQw","visible":"false","target":"_blank"},"menuItems":[]},{"itemId":"b2a63b51-03fc-423d-971e-1e566f6008f4″,"textual content":"MLB Rally","properties":{"hyperlink":"https://www.mlb.com/apps/rally","seen":"false"},"menuItems":[]},{"itemId":"f6929b88-632d-4a6f-ba73-8a64fccba1b0″,"textual content":"MLB Fast Choose","properties":{"hyperlink":"https://www.mlb.com/apps/rally/quickpick","seen":"false"},"menuItems":[]},{"itemId":"0ebe9e5d-3fc7-48d2-acb1-c33eb931b911″,"textual content":"MLB Beat the Streak","properties":{"hyperlink":"https://www.mlb.com/apps/beat-the-streak","seen":"false"},"menuItems":[]},{"itemId":"086bd307-a929-4414-9dd7-09bdac8d3f2e","textual content":"MLB MOONBLASTS Choose 'Em","properties":{"hyperlink":"https://www.mlb.com/sponsorship/ftx-moonblasts-pick-em","customProperties":"expires:1627754400″,"seen":"false"},"menuItems":[]},{"itemId":"14aa1d4b-0193-4670-a1fc-b4386d4977e8″,"textual content":"The Vault","properties":{"hyperlink":"https://www.mlb.com/the-vault","seen":"false"},"menuItems":[]},{"itemId":"4e0abdd4-8a0f-4bc5-838f-91dd2796041e","textual content":"MLB Residence Run Derby","properties":{"hyperlink":"https://www.mlb.com/fantasy/home-run-derby"},"menuItems":[]},{"itemId":"7d8dfda7-345a-46fa-82dc-105068ba223e","textual content":"Season Choose 'Em","properties":{"hyperlink":"https://www.mlb.com/season-pick-em?affiliateId=spe-fantasynav-club-2021″,"seen":"false"},"menuItems":[]},{"itemId":"6eda396d-199b-4772-b3c9-c0b032513b6c","textual content":"MLB Pre-Choose (AUS)","properties":{"customProperties":"","hyperlink":"https://www.mlb.com/pre-pick/tab","seen":"false"},"menuItems":[]},{"itemId":"9f1ff266-0ed8-4adb-ba77-428d1871b237″,"textual content":"Nearer Report","properties":{"hyperlink":"https://www.mlb.com/closer-report","seen":"false"},"menuItems":[]},{"itemId":"4c4f57bd-e31a-46c9-8f73-0fa2227451d3″,"textual content":"Prospect Rankings","properties":{"hyperlink":"https://www.mlb.com/prospects"},"menuItems":[]},{"itemId":"1ebe4dc3-2c6a-469f-be59-474fe14dbbd7″,"textual content":"MLB Champions","properties":{"hyperlink":"https://www.mlbc.app/?ref=mlbcom","goal":"_blank","seen":"false"},"menuItems":[]}]},{"itemId":"d1f61f89-9fd0-4f03-be17-2c5e128711a4″,"textual content":"Apps","properties":{"hyperlink":"/apps"},"menuItems":[{"itemId":"83ac2ddf-414b-47d1-afec-ffacd068ab57″,"text":"MLB","properties":{"link":"/apps/mlb-app"},"menuItems":[]},{"itemId":"83dbba73-02ac-4ba0-bebf-2c62ef04c19e","textual content":"MLB Rally","properties":{"hyperlink":"https://www.mlb.com/apps/rally","seen":"false"},"menuItems":[]},{"itemId":"26fda476-348c-4f42-aa7c-92d1f9b1bf5c","textual content":"MLB Beat the Streak","properties":{"hyperlink":"https://www.mlb.com/apps/beat-the-streak","seen":"false"},"menuItems":[]},{"itemId":"e09e6978-fcf7-4c2f-8387-59d83b7be38e","textual content":"MLB Ballpark","properties":{"hyperlink":"/apps/ballpark"},"menuItems":[]},{"itemId":"86320a6b-11a1-4312-8eeb-a6c44f293f6c","textual content":"MLB Play","properties":{"hyperlink":"https://www.mlb.com/play"},"menuItems":[]},{"itemId":"5e7b8019-9484-4872-abd7-8b963cd5969e","textual content":"MiLB First Pitch","properties":{"hyperlink":"https://www.milb.com/about/first-pitch"},"menuItems":[]},{"itemId":"4fd8c1f8-a753-4501-916c-663390f1a566″,"textual content":"MLB Residence Run Derby","properties":{"hyperlink":"https://www.mlb.com/fantasy/home-run-derby"},"menuItems":[]},{"itemId":"9d8dfe8b-be1a-4ebf-9509-6bd0165a868e","textual content":"MLB FAQs","properties":{"hyperlink":"/apps/mlb-app/faq-apple"},"menuItems":[]},{"itemId":"df4e8527-e357-4272-bcf7-61876ed9455d","textual content":"MLB Ballpark FAQs","properties":{"hyperlink":"/apps/ballpark/faq-apple","seen":"true"},"menuItems":[]},{"itemId":"0ee38329-4c3c-48f5-86c7-04a58c24c006″,"textual content":"MLB Play FAQs","properties":{"hyperlink":"https://www.mlb.com/assist/play/frequently-asked-questions"},"menuItems":[]},{"itemId":"c2943c65-a843-437a-9ef4-4ccfe5be088f","textual content":"MLB Rally FAQs","properties":{"hyperlink":"https://www.mlb.com/apps/rally/faq-apple","seen":"false"},"menuItems":[]}]}]},"styleProps":{},"teamNameSlug":"","teamsData":[{"springLeague":{"id":114,"name":"Cactus League","link":"/api/v1/league/114″,"abbreviation":"CL"},"allStarStatus":"N","id":133,"name":"Oakland Athletics","link":"/api/v1/teams/133″,"season":2023,"venue":{"id":10,"name":"Oakland Coliseum","link":"/api/v1/venues/10″,"location":{"address1″:"7000 Coliseum Way","city":"Oakland","state":"California","stateAbbrev":"CA","postalCode":"94621″,"defaultCoordinates":{"latitude":37.751511,"longitude":-122.200698},"country":"USA","phone":"(510) 638-4900″},"timeZone":{"id":"America/Los_Angeles","offset":-8,"tz":"PST"},"active":true,"season":"2023″},"springVenue":{"id":2507,"link":"/api/v1/venues/2507″},"teamCode":"oak","fileCode":"oak","abbreviation":"OAK","teamName":"Athletics","locationName":"Oakland","firstYearOfPlay":"1901″,"league":{"id":103,"name":"American League","link":"/api/v1/league/103″},"division":{"id":200,"name":"American League West","link":"/api/v1/divisions/200″},"sport":{"id":1,"link":"/api/v1/sports/1″,"name":"Major League Baseball"},"shortName":"Oakland","franchiseName":"Oakland","clubName":"Athletics","active":true},{"springLeague":{"id":115,"name":"Grapefruit League","link":"/api/v1/league/115″,"abbreviation":"GL"},"allStarStatus":"N","id":134,"name":"Pittsburgh Pirates","link":"/api/v1/teams/134″,"season":2023,"venue":{"id":31,"name":"PNC Park","link":"/api/v1/venues/31″,"location":{"address1″:"115 Federal Street","city":"Pittsburgh","state":"Pennsylvania","stateAbbrev":"PA","postalCode":"15212″,"defaultCoordinates":{"latitude":40.446904,"longitude":-80.005753},"country":"USA","phone":"(412) 323-5000″},"timeZone":{"id":"America/New_York","offset":-5,"tz":"EST"},"active":true,"season":"2023″},"springVenue":{"id":2526,"link":"/api/v1/venues/2526″},"teamCode":"pit","fileCode":"pit","abbreviation":"PIT","teamName":"Pirates","locationName":"Pittsburgh","firstYearOfPlay":"1882″,"league":{"id":104,"name":"National League","link":"/api/v1/league/104″},"division":{"id":205,"name":"National League Central","link":"/api/v1/divisions/205″},"sport":{"id":1,"link":"/api/v1/sports/1″,"name":"Major League Baseball"},"shortName":"Pittsburgh","franchiseName":"Pittsburgh","clubName":"Pirates","active":true},{"springLeague":{"id":114,"name":"Cactus League","link":"/api/v1/league/114″,"abbreviation":"CL"},"allStarStatus":"N","id":135,"name":"San Diego Padres","link":"/api/v1/teams/135″,"season":2023,"venue":{"id":2680,"name":"Petco Park","link":"/api/v1/venues/2680″,"location":{"address1″:"100 Park Boulevard","city":"San Diego","state":"California","stateAbbrev":"CA","postalCode":"92101″,"defaultCoordinates":{"latitude":32.707861,"longitude":-117.157278},"country":"USA","phone":"(619) 795-5000″},"timeZone":{"id":"America/Los_Angeles","offset":-8,"tz":"PST"},"active":true,"season":"2023″},"springVenue":{"id":2530,"link":"/api/v1/venues/2530″},"teamCode":"sdn","fileCode":"sd","abbreviation":"SD","teamName":"Padres","locationName":"San Diego","firstYearOfPlay":"1968″,"league":{"id":104,"name":"National League","link":"/api/v1/league/104″},"division":{"id":203,"name":"National League West","link":"/api/v1/divisions/203″},"sport":{"id":1,"link":"/api/v1/sports/1″,"name":"Major League Baseball"},"shortName":"San Diego","franchiseName":"San Diego","clubName":"Padres","active":true},{"springLeague":{"id":114,"name":"Cactus League","link":"/api/v1/league/114″,"abbreviation":"CL"},"allStarStatus":"N","id":136,"name":"Seattle Mariners","link":"/api/v1/teams/136″,"season":2023,"venue":{"id":680,"name":"T-Mobile Park","link":"/api/v1/venues/680″,"location":{"address1″:"P.O. Box 4100″,"city":"Seattle","state":"Washington","stateAbbrev":"WA","postalCode":"98104″,"defaultCoordinates":{"latitude":47.591333,"longitude":-122.33251},"country":"USA","phone":"(206) 346-4000″},"timeZone":{"id":"America/Los_Angeles","offset":-8,"tz":"PST"},"active":true,"season":"2023″},"springVenue":{"id":2530,"link":"/api/v1/venues/2530″},"teamCode":"sea","fileCode":"sea","abbreviation":"SEA","teamName":"Mariners","locationName":"Seattle","firstYearOfPlay":"1977″,"league":{"id":103,"name":"American League","link":"/api/v1/league/103″},"division":{"id":200,"name":"American League West","link":"/api/v1/divisions/200″},"sport":{"id":1,"link":"/api/v1/sports/1″,"name":"Major League Baseball"},"shortName":"Seattle","franchiseName":"Seattle","clubName":"Mariners","active":true},{"springLeague":{"id":114,"name":"Cactus League","link":"/api/v1/league/114″,"abbreviation":"CL"},"allStarStatus":"N","id":137,"name":"San Francisco Giants","link":"/api/v1/teams/137″,"season":2023,"venue":{"id":2395,"name":"Oracle Park","link":"/api/v1/venues/2395″,"location":{"address1″:"24 Willie Mays Plaza","city":"San Francisco","state":"California","stateAbbrev":"CA","postalCode":"94107″,"defaultCoordinates":{"latitude":37.778383,"longitude":-122.389448},"country":"USA","phone":"(415) 972-2000″},"timeZone":{"id":"America/Los_Angeles","offset":-8,"tz":"PST"},"active":true,"season":"2023″},"springVenue":{"id":2532,"link":"/api/v1/venues/2532″},"teamCode":"sfn","fileCode":"sf","abbreviation":"SF","teamName":"Giants","locationName":"San Francisco","firstYearOfPlay":"1883″,"league":{"id":104,"name":"National League","link":"/api/v1/league/104″},"division":{"id":203,"name":"National League West","link":"/api/v1/divisions/203″},"sport":{"id":1,"link":"/api/v1/sports/1″,"name":"Major League Baseball"},"shortName":"San Francisco","franchiseName":"San Francisco","clubName":"Giants","active":true},{"springLeague":{"id":115,"name":"Grapefruit League","link":"/api/v1/league/115″,"abbreviation":"GL"},"allStarStatus":"N","id":138,"name":"St. Louis Cardinals","link":"/api/v1/teams/138″,"season":2023,"venue":{"id":2889,"name":"Busch Stadium","link":"/api/v1/venues/2889″,"location":{"address1″:"700 Clark Street","city":"St. Louis","state":"Missouri","stateAbbrev":"MO","postalCode":"63102″,"defaultCoordinates":{"latitude":38.62256667,"longitude":-90.19286667},"country":"USA","phone":"(314) 345-9600″},"timeZone":{"id":"America/Chicago","offset":-6,"tz":"CST"},"active":true,"season":"2023″},"springVenue":{"id":2520,"link":"/api/v1/venues/2520″},"teamCode":"sln","fileCode":"stl","abbreviation":"STL","teamName":"Cardinals","locationName":"St. Louis","firstYearOfPlay":"1892″,"league":{"id":104,"name":"National League","link":"/api/v1/league/104″},"division":{"id":205,"name":"National League Central","link":"/api/v1/divisions/205″},"sport":{"id":1,"link":"/api/v1/sports/1″,"name":"Major League Baseball"},"shortName":"St. Louis","franchiseName":"St. Louis","clubName":"Cardinals","active":true},{"springLeague":{"id":115,"name":"Grapefruit League","link":"/api/v1/league/115″,"abbreviation":"GL"},"allStarStatus":"N","id":139,"name":"Tampa Bay Rays","link":"/api/v1/teams/139″,"season":2023,"venue":{"id":12,"name":"Tropicana Field","link":"/api/v1/venues/12″,"location":{"address1″:"One Tropicana Drive","city":"St. Petersburg","state":"Florida","stateAbbrev":"FL","postalCode":"33705″,"defaultCoordinates":{"latitude":27.767778,"longitude":-82.6525},"country":"USA","phone":"(727) 825-3137″},"timeZone":{"id":"America/New_York","offset":-5,"tz":"EST"},"active":true,"season":"2023″},"springVenue":{"id":2534,"link":"/api/v1/venues/2534″},"teamCode":"tba","fileCode":"tb","abbreviation":"TB","teamName":"Rays","locationName":"St. Petersburg","firstYearOfPlay":"1996″,"league":{"id":103,"name":"American League","link":"/api/v1/league/103″},"division":{"id":201,"name":"American League East","link":"/api/v1/divisions/201″},"sport":{"id":1,"link":"/api/v1/sports/1″,"name":"Major League Baseball"},"shortName":"Tampa Bay","franchiseName":"Tampa Bay","clubName":"Rays","active":true},{"springLeague":{"id":114,"name":"Cactus League","link":"/api/v1/league/114″,"abbreviation":"CL"},"allStarStatus":"N","id":140,"name":"Texas Rangers","link":"/api/v1/teams/140″,"season":2023,"venue":{"id":5325,"name":"Globe Life Field","link":"/api/v1/venues/5325″,"location":{"address1″:"734 Stadium Drive","city":"Arlington","state":"Texas","stateAbbrev":"TX","postalCode":"76011″,"defaultCoordinates":{"latitude":32.747299,"longitude":-97.081818},"country":"USA","phone":"(817) 533-1972″},"timeZone":{"id":"America/Chicago","offset":-6,"tz":"CST"},"active":true,"season":"2023″},"springVenue":{"id":2603,"link":"/api/v1/venues/2603″},"teamCode":"tex","fileCode":"tex","abbreviation":"TEX","teamName":"Rangers","locationName":"Arlington","firstYearOfPlay":"1961″,"league":{"id":103,"name":"American League","link":"/api/v1/league/103″},"division":{"id":200,"name":"American League West","link":"/api/v1/divisions/200″},"sport":{"id":1,"link":"/api/v1/sports/1″,"name":"Major League Baseball"},"shortName":"Texas","franchiseName":"Texas","clubName":"Rangers","active":true},{"springLeague":{"id":115,"name":"Grapefruit League","link":"/api/v1/league/115″,"abbreviation":"GL"},"allStarStatus":"N","id":141,"name":"Toronto Blue Jays","link":"/api/v1/teams/141″,"season":2023,"venue":{"id":14,"name":"Rogers Centre","link":"/api/v1/venues/14″,"location":{"address1″:"1 Blue Jays Way, Suite 3200″,"city":"Toronto","state":"Ontario","stateAbbrev":"ON","postalCode":"M5V1J1″,"defaultCoordinates":{"latitude":43.64155,"longitude":-79.38915},"country":"Canada","phone":"(416) 341-1000″},"timeZone":{"id":"America/Toronto","offset":-5,"tz":"EST"},"active":true,"season":"2023″},"springVenue":{"id":2536,"link":"/api/v1/venues/2536″},"teamCode":"tor","fileCode":"tor","abbreviation":"TOR","teamName":"Blue Jays","locationName":"Toronto","firstYearOfPlay":"1977″,"league":{"id":103,"name":"American League","link":"/api/v1/league/103″},"division":{"id":201,"name":"American League East","link":"/api/v1/divisions/201″},"sport":{"id":1,"link":"/api/v1/sports/1″,"name":"Major League Baseball"},"shortName":"Toronto","franchiseName":"Toronto","clubName":"Blue Jays","active":true},{"springLeague":{"id":115,"name":"Grapefruit League","link":"/api/v1/league/115″,"abbreviation":"GL"},"allStarStatus":"N","id":142,"name":"Minnesota Twins","link":"/api/v1/teams/142″,"season":2023,"venue":{"id":3312,"name":"Target Field","link":"/api/v1/venues/3312″,"location":{"address1″:"1 Twins Way","city":"Minneapolis","state":"Minnesota","stateAbbrev":"MN","postalCode":"55403″,"defaultCoordinates":{"latitude":44.981829,"longitude":-93.277891},"country":"USA","phone":"(612) 659-3400″},"timeZone":{"id":"America/Chicago","offset":-6,"tz":"CST"},"active":true,"season":"2023″},"springVenue":{"id":2862,"link":"/api/v1/venues/2862″},"teamCode":"min","fileCode":"min","abbreviation":"MIN","teamName":"Twins","locationName":"Minneapolis","firstYearOfPlay":"1901″,"league":{"id":103,"name":"American League","link":"/api/v1/league/103″},"division":{"id":202,"name":"American League Central","link":"/api/v1/divisions/202″},"sport":{"id":1,"link":"/api/v1/sports/1″,"name":"Major League Baseball"},"shortName":"Minnesota","franchiseName":"Minnesota","clubName":"Twins","active":true},{"springLeague":{"id":115,"name":"Grapefruit League","link":"/api/v1/league/115″,"abbreviation":"GL"},"allStarStatus":"N","id":143,"name":"Philadelphia Phillies","link":"/api/v1/teams/143″,"season":2023,"venue":{"id":2681,"name":"Citizens Bank Park","link":"/api/v1/venues/2681″,"location":{"address1″:"One Citizens Bank Way","city":"Philadelphia","state":"Pennsylvania","stateAbbrev":"PA","postalCode":"19148″,"defaultCoordinates":{"latitude":39.90539086,"longitude":-75.16716957},"country":"USA","phone":"(215) 463-6000″},"timeZone":{"id":"America/New_York","offset":-5,"tz":"EST"},"active":true,"season":"2023″},"springVenue":{"id":2700,"link":"/api/v1/venues/2700″},"teamCode":"phi","fileCode":"phi","abbreviation":"PHI","teamName":"Phillies","locationName":"Philadelphia","firstYearOfPlay":"1883″,"league":{"id":104,"name":"National League","link":"/api/v1/league/104″},"division":{"id":204,"name":"National League East","link":"/api/v1/divisions/204″},"sport":{"id":1,"link":"/api/v1/sports/1″,"name":"Major League Baseball"},"shortName":"Philadelphia","franchiseName":"Philadelphia","clubName":"Phillies","active":true},{"springLeague":{"id":115,"name":"Grapefruit League","link":"/api/v1/league/115″,"abbreviation":"GL"},"allStarStatus":"N","id":144,"name":"Atlanta Braves","link":"/api/v1/teams/144″,"season":2023,"venue":{"id":4705,"name":"Truist Park","link":"/api/v1/venues/4705″,"location":{"address1″:"755 Battery Avenue","city":"Atlanta","state":"Georgia","stateAbbrev":"GA","postalCode":"30339″,"defaultCoordinates":{"latitude":33.890672,"longitude":-84.467641},"country":"USA"},"timeZone":{"id":"America/New_York","offset":-5,"tz":"EST"},"active":true,"season":"2023″},"springVenue":{"id":5380,"link":"/api/v1/venues/5380″},"teamCode":"atl","fileCode":"atl","abbreviation":"ATL","teamName":"Braves","locationName":"Atlanta","firstYearOfPlay":"1871″,"league":{"id":104,"name":"National League","link":"/api/v1/league/104″},"division":{"id":204,"name":"National League East","link":"/api/v1/divisions/204″},"sport":{"id":1,"link":"/api/v1/sports/1″,"name":"Major League Baseball"},"shortName":"Atlanta","franchiseName":"Atlanta","clubName":"Braves","active":true},{"springLeague":{"id":114,"name":"Cactus League","link":"/api/v1/league/114″,"abbreviation":"CL"},"allStarStatus":"N","id":145,"name":"Chicago White Sox","link":"/api/v1/teams/145″,"season":2023,"venue":{"id":4,"name":"Guaranteed Rate Field","link":"/api/v1/venues/4″,"location":{"address1″:"333 West 35th Street","city":"Chicago","state":"Illinois","stateAbbrev":"IL","postalCode":"60616″,"defaultCoordinates":{"latitude":41.83,"longitude":-87.634167},"country":"USA","phone":"(312) 674-1000″},"timeZone":{"id":"America/Chicago","offset":-6,"tz":"CST"},"active":true,"season":"2023″},"springVenue":{"id":3809,"link":"/api/v1/venues/3809″},"teamCode":"cha","fileCode":"cws","abbreviation":"CWS","teamName":"White Sox","locationName":"Chicago","firstYearOfPlay":"1901″,"league":{"id":103,"name":"American League","link":"/api/v1/league/103″},"division":{"id":202,"name":"American League Central","link":"/api/v1/divisions/202″},"sport":{"id":1,"link":"/api/v1/sports/1″,"name":"Major League Baseball"},"shortName":"Chi White Sox","franchiseName":"Chicago","clubName":"White Sox","active":true},{"springLeague":{"id":115,"name":"Grapefruit League","link":"/api/v1/league/115″,"abbreviation":"GL"},"allStarStatus":"N","id":146,"name":"Miami Marlins","link":"/api/v1/teams/146″,"season":2023,"venue":{"id":4169,"name":"loanDepot park","link":"/api/v1/venues/4169″,"location":{"address1″:"501 Marlins Way","city":"Miami","state":"Florida","stateAbbrev":"FL","postalCode":"33125″,"defaultCoordinates":{"latitude":25.77796236,"longitude":-80.21951795},"country":"USA"},"timeZone":{"id":"America/New_York","offset":-5,"tz":"EST"},"active":true,"season":"2023″},"springVenue":{"id":2520,"link":"/api/v1/venues/2520″},"teamCode":"mia","fileCode":"mia","abbreviation":"MIA","teamName":"Marlins","locationName":"Miami","firstYearOfPlay":"1991″,"league":{"id":104,"name":"National League","link":"/api/v1/league/104″},"division":{"id":204,"name":"National League East","link":"/api/v1/divisions/204″},"sport":{"id":1,"link":"/api/v1/sports/1″,"name":"Major League Baseball"},"shortName":"Miami","franchiseName":"Miami","clubName":"Marlins","active":true},{"springLeague":{"id":115,"name":"Grapefruit League","link":"/api/v1/league/115″,"abbreviation":"GL"},"allStarStatus":"N","id":147,"name":"New York Yankees","link":"/api/v1/teams/147″,"season":2023,"venue":{"id":3313,"name":"Yankee Stadium","link":"/api/v1/venues/3313″,"location":{"address1″:"One East 161st Street","city":"Bronx","state":"New York","stateAbbrev":"NY","postalCode":"10451″,"defaultCoordinates":{"latitude":40.82919482,"longitude":-73.9264977},"country":"USA","phone":"(718) 293-4300″},"timeZone":{"id":"America/New_York","offset":-5,"tz":"EST"},"active":true,"season":"2023″},"springVenue":{"id":2523,"link":"/api/v1/venues/2523″},"teamCode":"nya","fileCode":"nyy","abbreviation":"NYY","teamName":"Yankees","locationName":"Bronx","firstYearOfPlay":"1903″,"league":{"id":103,"name":"American League","link":"/api/v1/league/103″},"division":{"id":201,"name":"American League East","link":"/api/v1/divisions/201″},"sport":{"id":1,"link":"/api/v1/sports/1″,"name":"Major League Baseball"},"shortName":"NY Yankees","franchiseName":"New York","clubName":"Yankees","active":true},{"springLeague":{"id":114,"name":"Cactus League","link":"/api/v1/league/114″,"abbreviation":"CL"},"allStarStatus":"N","id":158,"name":"Milwaukee Brewers","link":"/api/v1/teams/158″,"season":2023,"venue":{"id":32,"name":"American Family Field","link":"/api/v1/venues/32″,"location":{"address1″:"One Brewers Way","city":"Milwaukee","state":"Wisconsin","stateAbbrev":"WI","postalCode":"53214″,"defaultCoordinates":{"latitude":43.02838,"longitude":-87.97099},"country":"USA","phone":"(414) 902-4400″},"timeZone":{"id":"America/Chicago","offset":-6,"tz":"CST"},"active":true,"season":"2023″},"springVenue":{"id":2518,"link":"/api/v1/venues/2518″},"teamCode":"mil","fileCode":"mil","abbreviation":"MIL","teamName":"Brewers","locationName":"Milwaukee","firstYearOfPlay":"1968″,"league":{"id":104,"name":"National League","link":"/api/v1/league/104″},"division":{"id":205,"name":"National League Central","link":"/api/v1/divisions/205″},"sport":{"id":1,"link":"/api/v1/sports/1″,"name":"Major League Baseball"},"shortName":"Milwaukee","franchiseName":"Milwaukee","clubName":"Brewers","active":true},{"springLeague":{"id":114,"name":"Cactus League","link":"/api/v1/league/114″,"abbreviation":"CL"},"allStarStatus":"N","id":108,"name":"Los Angeles Angels","link":"/api/v1/teams/108″,"season":2023,"venue":{"id":1,"name":"Angel Stadium","link":"/api/v1/venues/1″,"location":{"address1″:"2000 Gene Autry Way","city":"Anaheim","state":"California","stateAbbrev":"CA","postalCode":"92806″,"defaultCoordinates":{"latitude":33.80019044,"longitude":-117.8823996},"country":"USA","phone":"(714) 940-2000″},"timeZone":{"id":"America/Los_Angeles","offset":-8,"tz":"PST"},"active":true,"season":"2023″},"springVenue":{"id":2500,"link":"/api/v1/venues/2500″},"teamCode":"ana","fileCode":"ana","abbreviation":"LAA","teamName":"Angels","locationName":"Anaheim","firstYearOfPlay":"1961″,"league":{"id":103,"name":"American League","link":"/api/v1/league/103″},"division":{"id":200,"name":"American League West","link":"/api/v1/divisions/200″},"sport":{"id":1,"link":"/api/v1/sports/1″,"name":"Major League Baseball"},"shortName":"LA Angels","franchiseName":"Los Angeles","clubName":"Angels","active":true},{"springLeague":{"id":114,"name":"Cactus League","link":"/api/v1/league/114″,"abbreviation":"CL"},"allStarStatus":"N","id":109,"name":"Arizona Diamondbacks","link":"/api/v1/teams/109″,"season":2023,"venue":{"id":15,"name":"Chase Field","link":"/api/v1/venues/15″,"location":{"address1″:"401 East Jefferson Street","city":"Phoenix","state":"Arizona","stateAbbrev":"AZ","postalCode":"85004″,"defaultCoordinates":{"latitude":33.445302,"longitude":-112.066687},"country":"USA","phone":"(602) 462-6500″},"timeZone":{"id":"America/Phoenix","offset":-7,"tz":"MST"},"active":true,"season":"2023″},"springVenue":{"id":4249,"link":"/api/v1/venues/4249″},"teamCode":"ari","fileCode":"ari","abbreviation":"AZ","teamName":"D-backs","locationName":"Phoenix","firstYearOfPlay":"1996″,"league":{"id":104,"name":"National League","link":"/api/v1/league/104″},"division":{"id":203,"name":"National League West","link":"/api/v1/divisions/203″},"sport":{"id":1,"link":"/api/v1/sports/1″,"name":"Major League Baseball"},"shortName":"Arizona","franchiseName":"Arizona","clubName":"Diamondbacks","active":true},{"springLeague":{"id":115,"name":"Grapefruit League","link":"/api/v1/league/115″,"abbreviation":"GL"},"allStarStatus":"N","id":110,"name":"Baltimore Orioles","link":"/api/v1/teams/110″,"season":2023,"venue":{"id":2,"name":"Oriole Park at Camden Yards","link":"/api/v1/venues/2″,"location":{"address1″:"333 West Camden Street","city":"Baltimore","state":"Maryland","stateAbbrev":"MD","postalCode":"21201″,"defaultCoordinates":{"latitude":39.283787,"longitude":-76.621689},"country":"USA","phone":"(410) 685-9800″},"timeZone":{"id":"America/New_York","offset":-5,"tz":"EST"},"active":true,"season":"2023″},"springVenue":{"id":2508,"link":"/api/v1/venues/2508″},"teamCode":"bal","fileCode":"bal","abbreviation":"BAL","teamName":"Orioles","locationName":"Baltimore","firstYearOfPlay":"1901″,"league":{"id":103,"name":"American League","link":"/api/v1/league/103″},"division":{"id":201,"name":"American League East","link":"/api/v1/divisions/201″},"sport":{"id":1,"link":"/api/v1/sports/1″,"name":"Major League Baseball"},"shortName":"Baltimore","franchiseName":"Baltimore","clubName":"Orioles","active":true},{"springLeague":{"id":115,"name":"Grapefruit League","link":"/api/v1/league/115″,"abbreviation":"GL"},"allStarStatus":"N","id":111,"name":"Boston Red Sox","link":"/api/v1/teams/111″,"season":2023,"venue":{"id":3,"name":"Fenway Park","link":"/api/v1/venues/3″,"location":{"address1″:"4 Yawkey Way","city":"Boston","state":"Massachusetts","stateAbbrev":"MA","postalCode":"2215″,"defaultCoordinates":{"latitude":42.346456,"longitude":-71.097441},"country":"USA","phone":"(617) 267-9440″},"timeZone":{"id":"America/New_York","offset":-5,"tz":"EST"},"active":true,"season":"2023″},"springVenue":{"id":4309,"link":"/api/v1/venues/4309″},"teamCode":"bos","fileCode":"bos","abbreviation":"BOS","teamName":"Red Sox","locationName":"Boston","firstYearOfPlay":"1901″,"league":{"id":103,"name":"American League","link":"/api/v1/league/103″},"division":{"id":201,"name":"American League East","link":"/api/v1/divisions/201″},"sport":{"id":1,"link":"/api/v1/sports/1″,"name":"Major League Baseball"},"shortName":"Boston","franchiseName":"Boston","clubName":"Red Sox","active":true},{"springLeague":{"id":114,"name":"Cactus League","link":"/api/v1/league/114″,"abbreviation":"CL"},"allStarStatus":"N","id":112,"name":"Chicago Cubs","link":"/api/v1/teams/112″,"season":2023,"venue":{"id":17,"name":"Wrigley Field","link":"/api/v1/venues/17″,"location":{"address1″:"1060 West Addison","city":"Chicago","state":"Illinois","stateAbbrev":"IL","postalCode":"60613-4397″,"defaultCoordinates":{"latitude":41.948171,"longitude":-87.655503},"country":"USA","phone":"(773) 404-2827″},"timeZone":{"id":"America/Chicago","offset":-6,"tz":"CST"},"active":true,"season":"2023″},"springVenue":{"id":4629,"link":"/api/v1/venues/4629″},"teamCode":"chn","fileCode":"chc","abbreviation":"CHC","teamName":"Cubs","locationName":"Chicago","firstYearOfPlay":"1874″,"league":{"id":104,"name":"National League","link":"/api/v1/league/104″},"division":{"id":205,"name":"National League Central","link":"/api/v1/divisions/205″},"sport":{"id":1,"link":"/api/v1/sports/1″,"name":"Major League Baseball"},"shortName":"Chi Cubs","franchiseName":"Chicago","clubName":"Cubs","active":true},{"springLeague":{"id":114,"name":"Cactus League","link":"/api/v1/league/114″,"abbreviation":"CL"},"allStarStatus":"N","id":113,"name":"Cincinnati Reds","link":"/api/v1/teams/113″,"season":2023,"venue":{"id":2602,"name":"Great American Ball Park","link":"/api/v1/venues/2602″,"location":{"address1″:"100 Main Street","city":"Cincinnati","state":"Ohio","stateAbbrev":"OH","postalCode":"45202-4109″,"defaultCoordinates":{"latitude":39.097389,"longitude":-84.506611},"country":"USA","phone":"(513) 765-7000″},"timeZone":{"id":"America/New_York","offset":-5,"tz":"EST"},"active":true,"season":"2023″},"springVenue":{"id":3834,"link":"/api/v1/venues/3834″},"teamCode":"cin","fileCode":"cin","abbreviation":"CIN","teamName":"Reds","locationName":"Cincinnati","firstYearOfPlay":"1882″,"league":{"id":104,"name":"National League","link":"/api/v1/league/104″},"division":{"id":205,"name":"National League Central","link":"/api/v1/divisions/205″},"sport":{"id":1,"link":"/api/v1/sports/1″,"name":"Major League Baseball"},"shortName":"Cincinnati","franchiseName":"Cincinnati","clubName":"Reds","active":true},{"springLeague":{"id":114,"name":"Cactus League","link":"/api/v1/league/114″,"abbreviation":"CL"},"allStarStatus":"N","id":114,"name":"Cleveland Guardians","link":"/api/v1/teams/114″,"season":2023,"venue":{"id":5,"name":"Progressive Field","link":"/api/v1/venues/5″,"location":{"address1″:"2401 Ontario Street","city":"Cleveland","state":"Ohio","stateAbbrev":"OH","postalCode":"44115″,"defaultCoordinates":{"latitude":41.495861,"longitude":-81.685255},"country":"USA","phone":"(216) 420-4200″},"timeZone":{"id":"America/New_York","offset":-5,"tz":"EST"},"active":true,"season":"2023″},"springVenue":{"id":3834,"link":"/api/v1/venues/3834″},"teamCode":"cle","fileCode":"cle","abbreviation":"CLE","teamName":"Guardians","locationName":"Cleveland","firstYearOfPlay":"1901″,"league":{"id":103,"name":"American League","link":"/api/v1/league/103″},"division":{"id":202,"name":"American League Central","link":"/api/v1/divisions/202″},"sport":{"id":1,"link":"/api/v1/sports/1″,"name":"Major League Baseball"},"shortName":"Cleveland","franchiseName":"Cleveland","clubName":"Guardians","active":true},{"springLeague":{"id":114,"name":"Cactus League","link":"/api/v1/league/114″,"abbreviation":"CL"},"allStarStatus":"N","id":115,"name":"Colorado Rockies","link":"/api/v1/teams/115″,"season":2023,"venue":{"id":19,"name":"Coors Field","link":"/api/v1/venues/19″,"location":{"address1″:"2001 Blake Street","city":"Denver","state":"Colorado","stateAbbrev":"CO","postalCode":"80205-2000″,"defaultCoordinates":{"latitude":39.756042,"longitude":-104.994136},"country":"USA","phone":"(303) 292-0200″},"timeZone":{"id":"America/Denver","offset":-7,"tz":"MST"},"active":true,"season":"2023″},"springVenue":{"id":4249,"link":"/api/v1/venues/4249″},"teamCode":"col","fileCode":"col","abbreviation":"COL","teamName":"Rockies","locationName":"Denver","firstYearOfPlay":"1992″,"league":{"id":104,"name":"National League","link":"/api/v1/league/104″},"division":{"id":203,"name":"National League West","link":"/api/v1/divisions/203″},"sport":{"id":1,"link":"/api/v1/sports/1″,"name":"Major League Baseball"},"shortName":"Colorado","franchiseName":"Colorado","clubName":"Rockies","active":true},{"springLeague":{"id":115,"name":"Grapefruit League","link":"/api/v1/league/115″,"abbreviation":"GL"},"allStarStatus":"N","id":116,"name":"Detroit Tigers","link":"/api/v1/teams/116″,"season":2023,"venue":{"id":2394,"name":"Comerica Park","link":"/api/v1/venues/2394″,"location":{"address1″:"2100 Woodward Avenue","city":"Detroit","state":"Michigan","stateAbbrev":"MI","postalCode":"48201″,"defaultCoordinates":{"latitude":42.3391151,"longitude":-83.048695},"country":"USA","phone":"(313) 471-2000″},"timeZone":{"id":"America/Detroit","offset":-5,"tz":"EST"},"active":true,"season":"2023″},"springVenue":{"id":2511,"link":"/api/v1/venues/2511″},"teamCode":"det","fileCode":"det","abbreviation":"DET","teamName":"Tigers","locationName":"Detroit","firstYearOfPlay":"1901″,"league":{"id":103,"name":"American League","link":"/api/v1/league/103″},"division":{"id":202,"name":"American League Central","link":"/api/v1/divisions/202″},"sport":{"id":1,"link":"/api/v1/sports/1″,"name":"Major League Baseball"},"shortName":"Detroit","franchiseName":"Detroit","clubName":"Tigers","active":true},{"springLeague":{"id":115,"name":"Grapefruit League","link":"/api/v1/league/115″,"abbreviation":"GL"},"allStarStatus":"N","id":117,"name":"Houston Astros","link":"/api/v1/teams/117″,"season":2023,"venue":{"id":2392,"name":"Minute Maid Park","link":"/api/v1/venues/2392″,"location":{"address1″:"501 Crawford Street","city":"Houston","state":"Texas","stateAbbrev":"TX","postalCode":"77002″,"defaultCoordinates":{"latitude":29.756967,"longitude":-95.355509},"country":"USA","phone":"(713) 259-8000″},"timeZone":{"id":"America/Chicago","offset":-6,"tz":"CST"},"active":true,"season":"2023″},"springVenue":{"id":5000,"link":"/api/v1/venues/5000″},"teamCode":"hou","fileCode":"hou","abbreviation":"HOU","teamName":"Astros","locationName":"Houston","firstYearOfPlay":"1962″,"league":{"id":103,"name":"American League","link":"/api/v1/league/103″},"division":{"id":200,"name":"American League West","link":"/api/v1/divisions/200″},"sport":{"id":1,"link":"/api/v1/sports/1″,"name":"Major League Baseball"},"shortName":"Houston","franchiseName":"Houston","clubName":"Astros","active":true},{"springLeague":{"id":114,"name":"Cactus League","link":"/api/v1/league/114″,"abbreviation":"CL"},"allStarStatus":"N","id":118,"name":"Kansas City Royals","link":"/api/v1/teams/118″,"season":2023,"venue":{"id":7,"name":"Kauffman Stadium","link":"/api/v1/venues/7″,"location":{"address1″:"One Royal Way","city":"Kansas City","state":"Missouri","stateAbbrev":"MO","postalCode":"64129″,"defaultCoordinates":{"latitude":39.051567,"longitude":-94.480483},"country":"USA","phone":"(816) 921-8000″},"timeZone":{"id":"America/Chicago","offset":-6,"tz":"CST"},"active":true,"season":"2023″},"springVenue":{"id":2603,"link":"/api/v1/venues/2603″},"teamCode":"kca","fileCode":"kc","abbreviation":"KC","teamName":"Royals","locationName":"Kansas City","firstYearOfPlay":"1968″,"league":{"id":103,"name":"American League","link":"/api/v1/league/103″},"division":{"id":202,"name":"American League Central","link":"/api/v1/divisions/202″},"sport":{"id":1,"link":"/api/v1/sports/1″,"name":"Major League Baseball"},"shortName":"Kansas City","franchiseName":"Kansas City","clubName":"Royals","active":true},{"springLeague":{"id":114,"name":"Cactus League","link":"/api/v1/league/114″,"abbreviation":"CL"},"allStarStatus":"N","id":119,"name":"Los Angeles Dodgers","link":"/api/v1/teams/119″,"season":2023,"venue":{"id":22,"name":"Dodger Stadium","link":"/api/v1/venues/22″,"location":{"address1″:"1000 Vin Scully Avenue","city":"Los Angeles","state":"California","stateAbbrev":"CA","postalCode":"90012-1199″,"defaultCoordinates":{"latitude":34.07368,"longitude":-118.24053},"country":"USA","phone":"(323) 224-1500″},"timeZone":{"id":"America/Los_Angeles","offset":-8,"tz":"PST"},"active":true,"season":"2023″},"springVenue":{"id":3809,"link":"/api/v1/venues/3809″},"teamCode":"lan","fileCode":"la","abbreviation":"LAD","teamName":"Dodgers","locationName":"Los Angeles","firstYearOfPlay":"1884″,"league":{"id":104,"name":"National League","link":"/api/v1/league/104″},"division":{"id":203,"name":"National League West","link":"/api/v1/divisions/203″},"sport":{"id":1,"link":"/api/v1/sports/1″,"name":"Major League Baseball"},"shortName":"LA Dodgers","franchiseName":"Los Angeles","clubName":"Dodgers","active":true},{"springLeague":{"id":115,"name":"Grapefruit League","link":"/api/v1/league/115″,"abbreviation":"GL"},"allStarStatus":"N","id":120,"name":"Washington Nationals","link":"/api/v1/teams/120″,"season":2023,"venue":{"id":3309,"name":"Nationals Park","link":"/api/v1/venues/3309″,"location":{"address1″:"1500 South Capitol Street, SE","city":"Washington","state":"District of Columbia","stateAbbrev":"DC","postalCode":"20003-1507″,"defaultCoordinates":{"latitude":38.872861,"longitude":-77.007501},"country":"USA","phone":"(202) 349-0400″},"timeZone":{"id":"America/New_York","offset":-5,"tz":"EST"},"active":true,"season":"2023″},"springVenue":{"id":5000,"link":"/api/v1/venues/5000″},"teamCode":"was","fileCode":"was","abbreviation":"WSH","teamName":"Nationals","locationName":"Washington","firstYearOfPlay":"1968″,"league":{"id":104,"name":"National League","link":"/api/v1/league/104″},"division":{"id":204,"name":"National League East","link":"/api/v1/divisions/204″},"sport":{"id":1,"link":"/api/v1/sports/1″,"name":"Major League Baseball"},"shortName":"Washington","franchiseName":"Washington","clubName":"Nationals","active":true},{"springLeague":{"id":115,"name":"Grapefruit League","link":"/api/v1/league/115″,"abbreviation":"GL"},"allStarStatus":"N","id":121,"name":"New York Mets","link":"/api/v1/teams/121″,"season":2023,"venue":{"id":3289,"name":"Citi Field","link":"/api/v1/venues/3289″,"location":{"address1″:"Citi Field","city":"Flushing","state":"New York","stateAbbrev":"NY","postalCode":"11368″,"defaultCoordinates":{"latitude":40.75753012,"longitude":-73.84559155},"country":"USA","phone":"(718) 507-6387″},"timeZone":{"id":"America/New_York","offset":-5,"tz":"EST"},"active":true,"season":"2023″},"springVenue":{"id":2856,"link":"/api/v1/venues/2856″},"teamCode":"nyn","fileCode":"nym","abbreviation":"NYM","teamName":"Mets","locationName":"Flushing","firstYearOfPlay":"1962″,"league":{"id":104,"name":"National League","link":"/api/v1/league/104″},"division":{"id":204,"name":"National League East","link":"/api/v1/divisions/204″},"sport":{"id":1,"link":"/api/v1/sports/1″,"name":"Major League Baseball"},"shortName":"NY Mets","franchiseName":"New York","clubName":"Mets","active":true}]},"graphqlVariables":{"getInitialData":{"contentfulLocale":"en-US","forgeLocale":"en-us","isApp":false,"preview":false,"storySlug":"jake-rogers-makes-return-to-game-action","teamId":"mlb","teamPropertiesId":"mlb-global-properties","teamPaletteId":"mlb-base-palette"},"getRelatedContent":{"slug":"jake-rogers-makes-return-to-game-action","choices":{"locale":"en-us","teamId":"mlb","topicSlug":""}},"getTopic":{"forgeLocale":"en-us","topicSlug":""}},"headerState":{"clubId":"mlb","deviceProperties":{},"footerData":{"instanceId":"db2f8fb2-78c8-4d3c-a328-9e91c349dfee","title":"global-footer","variables":[],"menuItems":[{"itemId":"aec375d3-3afa-4491-ab28-60b736f38982″,"text":"Terms of Use","properties":{"link":"/official-information/terms-of-use","target":"_blank"},"menuItems":[]},{"itemId":"debe8dbf-de27-4eae-b7ec-adae43fc4642″,"textual content":"Privateness Coverage","properties":{"hyperlink":"/official-information/privacy-policy"},"menuItems":[]},{"itemId":"345a1847-cac1-43a4-91bf-70c21ecee681″,"textual content":"Authorized Notices","properties":{"hyperlink":"/official-information/legal-notices"},"menuItems":[]},{"itemId":"34014aad-1069-4bba-b22e-4b287a4f7df1″,"textual content":"Contact Us","properties":{"hyperlink":"/official-information/contact"},"menuItems":[]},{"itemId":"65e06970-7f8e-4328-ad82-9d90df0f3e87″,"textual content":"Don't Promote or Share My Private Knowledge","properties":{"hyperlink":"https://privacyportal.onetrust.com/webform/53a301ae-6882-46f9-af93-24f64f792aee/3251a424-8286-4725-9313-603f12c85a49″,"goal":"_blank"},"menuItems":[]},{"itemId":"dd307e97-49c6-4f80-aff3-89a59696fb80″,"textual content":"Official Info","properties":{},"menuItems":[{"itemId":"bdf571d3-e8bb-403b-bb5f-7f28a7127c74″,"text":"Official Info","properties":{"link":"/official-information"},"menuItems":[]},{"itemId":"ecfd4d42-aa8d-4872-80a5-869c6b493018″,"textual content":"About MLB","properties":{"hyperlink":"/official-information/about-mlb"},"menuItems":[]},{"itemId":"bb62de22-5c84-4cab-b9fb-5429ea9d647c","textual content":"Staff Info","properties":{"hyperlink":"https://www.mlb.com/staff"},"menuItems":[]},{"itemId":"7cc37e2a-667c-4405-bd1f-87ad88bc4d9e","textual content":"Official Guidelines","properties":{"hyperlink":"https://img.mlbstatic.com/mlb-images/picture/add/mlb/hhvryxqioipb87os1puw.pdf","goal":"_blank"},"menuItems":[]},{"itemId":"e658056b-608b-4eee-a04a-43772f9e6bb4″,"textual content":"Replay Assessment Laws","properties":{"hyperlink":"/glossary/guidelines/replay-review"},"menuItems":[]},{"itemId":"d1ffda83-f016-4ba6-8f32-7cc7ce787a9c","textual content":"Umpires","properties":{"hyperlink":"/official-information/umpires"},"menuItems":[]},{"itemId":"23dde9d7-6aba-4bec-a449-b1b4d5a5767c","textual content":"Promote with Us","properties":{"hyperlink":"/sponsorship"},"menuItems":[]},{"itemId":"bd193214-b4a4-4c4d-965e-1a55cdc2e0fb","textual content":"Press Releases","properties":{"hyperlink":"/information/subject/mlb-press-releases"},"menuItems":[]}]},{"itemId":"7a60a8fc-0c3c-4c87-b04b-2b57b6c9894c","textual content":"Assist/Contact Us","properties":{},"menuItems":[{"itemId":"efb27376-accc-4ca4-9017-c3309ee122d3″,"text":"Accessibility Information","properties":{"link":"/official-information/accessibility"},"menuItems":[]},{"itemId":"cf3490fc-f093-4457-99a7-d2bc3f4d4cef","textual content":"Auctions Buyer Service","properties":{"hyperlink":"http://auctions.mlb.com/iSynApp/manageUserEmail!showEmailContactUsForm.motion?sid=1101001″},"menuItems":[]},{"itemId":"c6867706-11b7-4634-a78e-b5d513948f43″,"textual content":"Harassment Coverage","properties":{"hyperlink":"/official-information/harassment-policy"},"menuItems":[]},{"itemId":"0e3932c9-beec-43f2-b712-66879a51ab63″,"textual content":"Assist/Contact Us","properties":{"hyperlink":"/official-information/contact"},"menuItems":[]},{"itemId":"6d4ebef1-3168-4b79-a237-9f36931d3a2c","textual content":"MLB App FAQs","properties":{"hyperlink":"/apps/mlb-app/faq-apple"},"menuItems":[]},{"itemId":"4b3c6ee8-d4ae-4265-a7e7-7e5bea8cde28″,"textual content":"MLB.com Account Info","properties":{"hyperlink":"/official-information/faqs"},"menuItems":[]},{"itemId":"4d33a7c1-38d5-4b3b-a999-53377f55738d","textual content":"MLB.TV Assist Heart","properties":{"hyperlink":"/live-stream-games/help-center"},"menuItems":[]},{"itemId":"36f01834-7979-4a42-aa12-52439c2e320b","textual content":"Store Assist","properties":{"hyperlink":"https://www.mlbshop.com/customer-help-desk/hd-1″},"menuItems":[]}]},{"itemId":"6ca8b189-8c54-428f-9f79-3c357ef18469″,"textual content":"Extra MLB Websites & Associates","properties":{},"menuItems":[{"itemId":"becc9309-94fc-491b-ad15-45f7c17f85a9″,"text":"MLB Players Alumni Association","properties":{"link":"/mlbpaa","target":""},"menuItems":[]},{"itemId":"9ff49c09-8a0d-41e6-b8b0-14f37f8e7f52″,"textual content":"MLB Gamers Affiliation","properties":{"hyperlink":"http://www.mlbplayers.com/"},"menuItems":[]},{"itemId":"022ec2ca-bb20-4543-9cdc-95ba3a4443ca","textual content":"Minor League Baseball","properties":{"hyperlink":"https://www.milb.com/"},"menuItems":[]},{"itemId":"c6f9948e-3521-4788-83ed-b568f39e86aa","textual content":"MLB Community","properties":{"hyperlink":"https://www.mlb.com/community"},"menuItems":[]},{"itemId":"de2ea389-0a29-4600-8048-b4261916183d","textual content":"Baseball Help Staff","properties":{"hyperlink":"/baseball-assistance-team"},"menuItems":[]},{"itemId":"6a47c1d6-35aa-4028-9825-7cfc34a3ea40″,"textual content":"Participant Useful resource Heart","properties":{"hyperlink":"/player-resource-center"},"menuItems":[]},{"itemId":"75f0b763-612d-4557-ae38-227fb5b3b7f1″,"textual content":"Tickets.com","properties":{"hyperlink":"http://www.tickets.com/"},"menuItems":[]},{"itemId":"cb410dd4-4ace-4b5b-be3e-4ae6d60cd20f","textual content":"YES Community","properties":{"hyperlink":"https://www.yesnetwork.com/"},"menuItems":[]},{"itemId":"5c8f6196-a4d5-4ed5-b830-189580691d3e","textual content":"Australian Baseball League","properties":{"hyperlink":"https://theabl.com.au/"},"menuItems":[]},{"itemId":"ab6fc805-0bb7-439b-8c3c-92c61b035387″,"textual content":"World Baseball Traditional","properties":{"hyperlink":"https://www.worldbaseballclassic.com/"},"menuItems":[]},{"itemId":"e218ed4d-89f9-4f7d-87e7-c05a3559cd74″,"textual content":"sabr.org","properties":{"hyperlink":"http://sabr.org/"},"menuItems":[]},{"itemId":"158a95a6-bd4f-4654-b57f-465d3c356a55″,"textual content":"School Baseball Corridor of Fame","properties":{"hyperlink":"https://www.mlb.com/college-baseball-hall-of-fame"},"menuItems":[]},{"itemId":"2e494e91-a92e-4763-b89b-7944f37b1b3f","textual content":"Golden Spike Award","properties":{"hyperlink":"https://www.usabaseball.com/golden-spikes-award"},"menuItems":[]},{"itemId":"ccd9020d-c619-45d2-bc1f-ef80ae2cd651″,"textual content":"USA Baseball","properties":{"hyperlink":"https://www.usabaseball.com"},"menuItems":[]},{"itemId":"75512a93-d52d-4d71-a6d3-70d6b44dfa0f","textual content":"LasMayores.com","properties":{"hyperlink":"https://www.mlb.com/es"},"menuItems":[]},{"itemId":"3b7bbad3-1ed5-468d-8703-205519315e04″,"textual content":"MLBCommunity.org","properties":{"hyperlink":"/mlb-community"},"menuItems":[]},{"itemId":"f8058121-3606-4ff2-be8a-d1a3d47642db","textual content":"AllStarGame.com","properties":{"hyperlink":"/all-star"},"menuItems":[]},{"itemId":"a624b4e5-c8d8-44b9-9084-7522ed0cee59″,"textual content":"MLB.com/Youngsters","properties":{"hyperlink":"https://www.mlb.com/followers/youngsters"},"menuItems":[]},{"itemId":"43c6bc47-f7d9-445a-85a1-10b3cdc02ee0″,"textual content":"MLB Photostore","properties":{"hyperlink":"https://photostore.mlb.com/","seen":"false"},"menuItems":[]},{"itemId":"c574a4a2-45ec-47fe-8ca3-b5b99d1cb443″,"textual content":"PlayBall.org","properties":{"hyperlink":"https://www.playball.org"},"menuItems":[]},{"itemId":"517cf98f-063c-486a-a725-5380e1ae063f","textual content":"MLB Educators","properties":{"hyperlink":"/mlb-educators"},"menuItems":[]}]},{"itemId":"e3a86593-6da0-4d00-a512-0b8c78c9b8a5″,"textual content":"Careers","properties":{"hyperlink":""},"menuItems":[{"itemId":"35caab61-51c7-4b17-a9b8-e9ecd201058a","text":"Careers Home","properties":{"link":"/careers/home"},"menuItems":[]}]}]},"headerData":{"instanceId":"fbde1dcd-c837-4740-991c-1087d1db26d1″,"title":"global-nav","variables":[],"menuItems":[{"itemId":"668844d6-282b-4abb-a162-f6ffff905b11″,"text":"MLB.TV","properties":{"customProperties":"align:right;","visible":"true","link":"https://www.mlb.com/tv?&affiliateId=mlbMENUtv"},"menuItems":[{"itemId":"43795314-dff1-48d7-8e49-a3d7acab203d","text":"Buy MLB.TV","properties":{"link":"/live-stream-games/subscribe?&affiliateId=mlbMENUtv","visible":"true"},"menuItems":[]},{"itemId":"5b4ab21b-1d63-4eff-85f9-51075da5915a","textual content":"Purchase At Bat","properties":{"hyperlink":"/live-stream-games/subscribe/at-bat?&affiliateId=mlbMENUtv","seen":"true"},"menuItems":[]},{"itemId":"ef0347a1-642b-4d79-b078-7a19173362e1″,"textual content":"MLB.TV ST Schedule","properties":{"hyperlink":"https://www.mlb.com/live-stream-games/spring-training?&affiliateId=mlbMENUtv"},"menuItems":[]},{"itemId":"5e33e51f-2f87-4d40-bf50-cc1704688344″,"textual content":"Watch & Hear","properties":{"hyperlink":"/live-stream-games?&affiliateID=mlbMENUtv","seen":"true"},"menuItems":[]},{"itemId":"c04b122c-66ec-4bfa-9e26-2e7f75bc915c","textual content":"Assist Heart","properties":{"hyperlink":"/live-stream-games/help-center?&affiliateID=mlbMENUtv","seen":"true"},"menuItems":[]}]},{"itemId":"tickets","textual content":"Tickets","properties":{"hyperlink":"https://www.mlb.com/tickets","customProperties":"align:proper;"},"menuItems":[{"itemId":"b2956670-29de-4eb5-94db-7cbeecfb987f","text":"All-Star Tickets","properties":{"link":"https://www.mlb.com/all-star/tickets?top-nav-dropdown","visible":"false"},"menuItems":[]},{"itemId":"020f5910-a69a-443a-b5a3-37b7664d8a4f","textual content":"Spring Coaching","properties":{"hyperlink":"https://www.mlb.com/tickets/spring-training","seen":"true","customProperties":"expires:1680051600;"},"menuItems":[]},{"itemId":"524505d6-bf61-4819-8197-f62bc71fd518″,"textual content":"Postseason Tickets","properties":{"hyperlink":"/tickets/postseason","seen":"false"},"menuItems":[]},{"itemId":"005453a9-72bb-49f7-9dd7-f4f6d70c6a6a","textual content":"SeatGeek","properties":{"hyperlink":"https://seatgeek.com/mlb-tickets?help=15994&pid=integration&rid=1&utm_medium=partnership&utm_source=mlb_sponsorship&utm_campaign=integration","goal":"_blank","seen":"false"},"menuItems":[]}]},{"itemId":"6bfaf88e-891c-4e05-a935-8a32bd23086a","textual content":"Store","properties":{"hyperlink":"https://www.mlbshop.com/?_s=bm-mlbcom-hp","customProperties":"align:proper;","icon":"shopping-cart"},"menuItems":[{"itemId":"91dcfa1d-f4de-4bf9-93f8-8f91f4069272″,"text":"MLB Online Shop","properties":{"link":"https://www.mlbshop.com/?_s=bm-mlbcom-hp","customProperties":""},"menuItems":[]},{"itemId":"d7b3c8e0-42c4-45c5-8278-c51adb21b47f","textual content":"Public sale","properties":{"hyperlink":"https://auctions.mlb.com/iSynApp/showHomePage.motion?sid=1101001&isynsharedsession=9mislq-18JnZhOEp-FeGzvUB3G6zxwkeKqwX99MKAttEdaSACl02r4aCDzYhNvUm","seen":"true"},"menuItems":[]},{"itemId":"c69e35fc-900e-4fcc-9348-085aa0febeab","textual content":"Reward Playing cards","properties":{"hyperlink":"https://www.mlbshop.com/gift-cards/x-462351+z-94899005-3509039474?_s=bm-mlbcom-Residence","customProperties":""},"menuItems":[]},{"itemId":"7423a9ca-3a6f-42fe-8d6e-9459bed284c7″,"textual content":"MLB NYC Flagship Retailer","properties":{"hyperlink":"https://www.mlb.com/store/nyc-retail-store"},"menuItems":[]},{"itemId":"44958e84-599e-44b1-96b4-44f38a477942″,"textual content":"European Store","properties":{"hyperlink":"http://www.mlbshopeurope.com/shops/mlb/en?portal=MLTS66FS&CMP=PSC-MLTS66FS","customProperties":""},"menuItems":[]},{"itemId":"51d3278e-90fd-4462-aec0-7cfd8de1cb79″,"textual content":"Picture Retailer","properties":{"hyperlink":"https://photostore.mlb.com/","seen":"true"},"menuItems":[]}]},{"itemId":"5052bac6-3f1d-4847-8739-42021d7cfc2d","textual content":"Information","properties":{"hyperlink":"https://www.mlb.com/information","customProperties":"amp:true;cellular:true"},"menuItems":[{"itemId":"d08f0874-ecb6-4378-93c6-be05b4397c21″,"text":"Rule Changes","properties":{"link":"https://www.mlb.com/rule-changes-2023″},"menuItems":[]},{"itemId":"82d45c9a-d055-4ab4-b785-576d982a2077″,"textual content":"Possible Pitchers","properties":{"hyperlink":"https://www.mlb.com/probable-pitchers/","seen":"true","enabled":"true"},"menuItems":[]},{"itemId":"29c52020-6ed2-45f6-8f8b-6d7e909a68c1″,"textual content":"Beginning Lineups","properties":{"hyperlink":"https://www.mlb.com/starting-lineups"},"menuItems":[]},{"itemId":"28522a27-ab22-43ed-84b4-1b4760c39535″,"textual content":"Transactions","properties":{"hyperlink":"https://www.mlb.com/transactions"},"menuItems":[]},{"itemId":"28a2e573-86ba-4cdc-a924-86d3b6500979″,"textual content":"Harm Report","properties":{"hyperlink":"https://www.mlb.com/injury-report","seen":"true"},"menuItems":[]},{"itemId":"3f97e5c6-cd8f-4c42-9be1-b816ea9f47b1″,"textual content":"World Baseball Traditional","properties":{"hyperlink":"https://www.mlb.com/world-baseball-classic"},"menuItems":[]},{"itemId":"c1ac7886-1d18-4ad8-9fc4-326ab4753144″,"textual content":"MLB Draft","properties":{"hyperlink":"https://www.mlb.com/draft/2023″,"seen":"true"},"menuItems":[]},{"itemId":"7e316d55-5379-4151-a0e5-828b6b4f8ba8″,"textual content":"All-Star Recreation","properties":{"hyperlink":"https://www.mlb.com/all-star/","seen":"true"},"menuItems":[]},{"itemId":"de347a3e-0811-49db-aca7-d56d79b69cde","textual content":"MLB Pipeline","properties":{"hyperlink":"https://www.mlb.com/pipeline"},"menuItems":[]},{"itemId":"6efef6dd-bb02-4811-85f8-c8088d743fae","textual content":"Postseason Historical past","properties":{"hyperlink":"https://www.mlb.com/postseason/historical past"},"menuItems":[]},{"itemId":"6ee1c331-faa0-4865-a062-1c98a2f67c0d","textual content":"Nice Tales","properties":{"hyperlink":"/information/subject/longform","seen":"false"},"menuItems":[]}]},{"itemId":"ed72bef5-d993-4ffe-91d2-15abf6218c12″,"textual content":"Watch","properties":{"hyperlink":"/television?&affiliateId=mlbMENU"},"menuItems":[{"itemId":"d492eeb7-757f-4600-b3b3-77882293b208″,"text":"Video","properties":{},"menuItems":[{"itemId":"5031c87a-7b97-4db0-a447-d29e556f380c","text":"Film Room Hub","properties":{"link":"https://www.mlb.com/video"},"menuItems":[]},{"itemId":"49538483-21da-4efb-9624-3b27c74823ad","textual content":"Statcast","properties":{"hyperlink":"https://www.mlb.com/video/subject/statcast"},"menuItems":[]},{"itemId":"5dbfda08-1915-42bc-a899-61f8906ede30″,"textual content":"MLB Community","properties":{"hyperlink":"https://www.mlb.com/community"},"menuItems":[]},{"itemId":"168e1c3a-56a8-49f4-8800-ef5ff3024c7d","textual content":"MLB Originals","properties":{"hyperlink":"https://www.mlb.com/followers/mlb-originals"},"menuItems":[]},{"itemId":"527369c6-59ed-47ec-b41f-2b71444bfeee","textual content":"Podcasts","properties":{"hyperlink":"https://www.mlb.com/followers/podcasts"},"menuItems":[]}]},{"itemId":"5dd37289-4d79-4b66-8359-1c5d0954f7f1″,"textual content":"MLB.TV","properties":{},"menuItems":[{"itemId":"6c2eca19-80b0-45e0-a481-53d6200992e3″,"text":"Watch & Listen Archives","properties":{"link":"/live-stream-games?&affiliateID=mlbMENU","visible":"false"},"menuItems":[]},{"itemId":"1ff93fa1-3ae4-40e3-b263-f34d1e3a70e1″,"textual content":"Purchase Offseason","properties":{"hyperlink":"/live-stream-games/subscribe?&affiliateId=mlbMENU","seen":"false"},"menuItems":[]},{"itemId":"5df3aa62-4f5b-479c-9669-4736862d0100″,"textual content":"Purchase MLB Audio","properties":{"hyperlink":"/live-stream-games/subscribe/mlb-audio?&affiliateId=mlbMENU","seen":"false"},"menuItems":[]},{"itemId":"6410ddb0-717a-4b20-b24e-7ca0053c4f6c","textual content":"Purchase MLB.TV","properties":{"hyperlink":"/live-stream-games/subscribe?&affiliateId=mlbMENU","seen":"true"},"menuItems":[]},{"itemId":"970ab45a-756b-41ab-a415-7ca4763ec42e","textual content":"Purchase At Bat","properties":{"hyperlink":"/live-stream-games/subscribe/at-bat?&affiliateId=mlbMENU","seen":"true"},"menuItems":[]},{"itemId":"ef4d2e49-aa20-4201-9d5f-ad47b709152f","textual content":"MLB.TV ST Schedule","properties":{"hyperlink":"https://www.mlb.com/live-stream-games/spring-training?&affiliateId=mlbMENU"},"menuItems":[]},{"itemId":"eb7e4c9b-2723-4af8-9e4c-c4f52be5efb2″,"textual content":"Watch & Hear","properties":{"hyperlink":"/live-stream-games?&affiliateID=mlbMENU","seen":"true"},"menuItems":[]},{"itemId":"18ca0078-fb25-40f0-98b9-05c2a605965b","textual content":"Assist Heart","properties":{"hyperlink":"/live-stream-games/help-center?&affiliateID=mlbMENU"},"menuItems":[]}]}]},{"itemId":"7c68f445-5095-46cc-bab3-73af6c921597″,"textual content":"Scores","properties":{"hyperlink":"https://www.mlb.com/scores","customProperties":"cellular:true;amp:true;","seen":"true"},"menuItems":[]},{"itemId":"248fea7e-1d19-452a-bb5c-999e1a09b7cd","textual content":"Schedule","properties":{"hyperlink":"https://www.mlb.com/schedule","customProperties":"amp:true;cellular:true;"},"menuItems":[{"itemId":"d92068f1-fb82-4b03-ae27-10f3e812b6fa","text":"2023 Regular Season","properties":{"link":"https://www.mlb.com/schedule/2023-03-30″},"menuItems":[]},{"itemId":"d50ca7f4-b653-4c3a-a63b-c653bff0bbdc","textual content":"2023 Spring Coaching","properties":{"hyperlink":"https://www.mlb.com/schedule/"},"menuItems":[]},{"itemId":"f4010b7a-902c-41e0-b405-e0fa695b5c64″,"textual content":"2022 Common Season","properties":{"hyperlink":"https://www.mlb.com/schedule/2022-04-07″},"menuItems":[]},{"itemId":"2755030c-3503-4089-b6c2-b8e982459945″,"textual content":"2022 Postseason","properties":{"hyperlink":"https://www.mlb.com/postseason"},"menuItems":[]},{"itemId":"94c9d7e4-3477-4217-87f3-008d2290b9ee","textual content":"Essential Dates","properties":{"hyperlink":"/schedule/occasions#important-dates"},"menuItems":[]},{"itemId":"3747c1bc-9b3d-43f5-bd04-d1274c59c02a","textual content":"Staff by Staff Schedule","properties":{"hyperlink":"https://www.mlb.com/schedule/team-by-team"},"menuItems":[]},{"itemId":"e75ecc62-7e72-4b53-9705-a23e2b511f83″,"textual content":"Nationwide Broadcasts","properties":{"hyperlink":"https://www.mlb.com/live-stream-games/national-broadcast-schedule","seen":"true"},"menuItems":[]}]},{"itemId":"9efaf5e3-6a93-4e4f-b8af-1219110ecb30″,"textual content":"Stats","properties":{"hyperlink":"https://www.mlb.com/stats","customProperties":"cellular:true;amp:true;"},"menuItems":[{"itemId":"41566816-1cb8-421f-9a4a-9ccdefa7ed69″,"text":"Statcast Leaders","properties":{"link":"https://baseballsavant.mlb.com/statcast_leaderboard"},"menuItems":[]},{"itemId":"2d0a2684-64c6-4d9f-87a1-a7cf9f661e2f","textual content":"Baseball Savant","properties":{"hyperlink":"https://baseballsavant.mlb.com/"},"menuItems":[]},{"itemId":"b9d0ae31-f31d-449b-82fb-5a77f59293ba","textual content":"High Prospect Stats","properties":{"hyperlink":"/prospects/stats/top-prospects?sort=all&minPA=1″},"menuItems":[]}]},{"itemId":"6af88ec1-9bfe-4494-abc0-898dc919a081″,"textual content":"Standings","properties":{"hyperlink":"https://www.mlb.com/standings","customProperties":"amp:true;"},"menuItems":[]},{"itemId":"15179b67-af8e-42a1-964c-45944e1ab986″,"textual content":"Youth","properties":{"hyperlink":"https://www.mlb.com/youth-baseball-softball"},"menuItems":[{"itemId":"0a04e27f-bcb1-4901-acc0-a14e9ebc5852″,"text":"Play Ball","properties":{"link":"https://www.mlb.com/play-ball"},"menuItems":[]},{"itemId":"f989fcab-01fa-4d66-8e11-6640be070816″,"textual content":"Youth Baseball & Softball","properties":{"hyperlink":"https://www.mlb.com/youth-baseball-softball"},"menuItems":[]}]},{"itemId":"8c842eeb-dedd-430c-a452-57a740d5c3df","textual content":"Gamers","properties":{"hyperlink":"https://www.mlb.com/gamers","customProperties":"","icon":"group","seen":"true"},"menuItems":[{"itemId":"2983d4a7-0410-41fe-8b08-35c866b373d5″,"text":"Prospect Rankings","properties":{"link":"https://www.mlb.com/prospects"},"menuItems":[]},{"itemId":"1f929714-240b-4834-b859-8066a592fa8e","textual content":"Depth Charts","properties":{"hyperlink":"https://www.mlb.com/staff/roster/depth-chart"},"menuItems":[]},{"itemId":"a07b01b6-397e-450e-bd8d-7e00c6dd2a80″,"textual content":"MLB Gamers Affiliation","properties":{"hyperlink":"https://www.mlbplayers.com"},"menuItems":[]},{"itemId":"3de86763-c530-400b-a7de-1761c927d7bc","textual content":"Negro Leagues","properties":{"hyperlink":"https://www.mlb.com/historical past/negro-leagues"},"menuItems":[]}]},{"itemId":"98430c25-7924-4112-a70f-0b32fd31594f","textual content":"Groups","properties":{"hyperlink":"https://www.mlb.com/staff","customProperties":"amp:true;module:teammodule;align:proper;"},"menuItems":[{"itemId":"9191834c-54c4-40a7-8aac-9745d3666084″,"text":"Team Module","properties":{"customProperties":"module:teammodule;"},"menuItems":[]}]},{"itemId":"397b9e10-6d65-4fc0-bbe6-8d07f5e8d3a8″,"textual content":"ES","properties":{"hyperlink":"https://www.mlb.com/es","customProperties":"align:proper;lang:es;label:Español","toolTip":"Español"},"menuItems":[{"itemId":"ceb83c80-eaf2-4dd4-bdc6-e23b1e11ae60″,"text":"日本語","properties":{"link":"http://www.mlb.jp/","customProperties":"lang:ja","visible":"false"},"menuItems":[]},{"itemId":"27ac6728-00c1-4965-963b-05d33268fb50″,"textual content":"한국어","properties":{"hyperlink":"https://www.mlbkor.com/","customProperties":"lang:ko","seen":"false"},"menuItems":[]}]}]},"locale":"en","reqPath":"/information/jake-rogers-makes-return-to-game-action","sharedNav":{"instanceId":"6c265854-d856-4f92-aea1-07dfe5cda020″,"title":"shared-nav","variables":[],"menuItems":[{"itemId":"93b3e9b2-65a9-4585-9185-03e255cb523c","text":"MLB.TV","properties":{"link":"https://www.mlb.com/tv?&affiliateId=clubMENU","icon":"watch","customProperties":"align:right;"},"menuItems":[{"itemId":"2d8d6ad8-dc2a-4971-9b12-f1853530c5d3″,"text":"Buy MLB.TV","properties":{"link":"https://www.mlb.com/live-stream-games/subscribe?&affiliateId=clubMENU"},"menuItems":[]},{"itemId":"38c2991b-6331-469b-bce7-c53ab3267bc6″,"textual content":"Purchase At Bat","properties":{"hyperlink":"/live-stream-games/subscribe/mlb-audio?&affiliateId=clubMENU"},"menuItems":[]},{"itemId":"9d00394b-a033-4e99-8521-03642810c559″,"textual content":"MLB.TV ST Schedule","properties":{"hyperlink":"https://www.mlb.com/live-stream-games/spring-training?&affiliateId=clubMENU"},"menuItems":[]},{"itemId":"d54a2b21-9db9-4252-9ebe-e3a4b2a3cf83″,"textual content":"Watch & Hear","properties":{"hyperlink":"https://www.mlb.com/live-stream-games?&affiliateId=clubMENU"},"menuItems":[]},{"itemId":"2f433cfb-699a-43bb-ab54-d3b4a7269d8e","textual content":"Watch MLB.TV Docs & Options","properties":{"hyperlink":"https://www.mlb.com/television/featured?&affiliateId=clubMENU"},"menuItems":[]},{"itemId":"6254640c-2069-4447-822f-084d0a38f161″,"textual content":"MLB.TV Assist Heart","properties":{"hyperlink":"https://www.mlb.com/live-stream-games/help-center?&affiliateId=clubMENU"},"menuItems":[]}]},{"itemId":"d54d0be0-f610-4f8b-90ac-c246c361e2e2″,"textual content":"Fantasy","properties":{"hyperlink":"https://www.mlb.com/fantasy","customProperties":"","seen":"true"},"menuItems":[{"itemId":"5ec4bde4-6bc1-412b-a92b-6b7cb3b2f07c","text":"Yahoo Fantasy Baseball","properties":{"link":"http://yhoo.it/3aK5QQw","visible":"false","target":"_blank"},"menuItems":[]},{"itemId":"b2a63b51-03fc-423d-971e-1e566f6008f4″,"textual content":"MLB Rally","properties":{"hyperlink":"https://www.mlb.com/apps/rally","seen":"false"},"menuItems":[]},{"itemId":"f6929b88-632d-4a6f-ba73-8a64fccba1b0″,"textual content":"MLB Fast Choose","properties":{"hyperlink":"https://www.mlb.com/apps/rally/quickpick","seen":"false"},"menuItems":[]},{"itemId":"0ebe9e5d-3fc7-48d2-acb1-c33eb931b911″,"textual content":"MLB Beat the Streak","properties":{"hyperlink":"https://www.mlb.com/apps/beat-the-streak","seen":"false"},"menuItems":[]},{"itemId":"086bd307-a929-4414-9dd7-09bdac8d3f2e","textual content":"MLB MOONBLASTS Choose 'Em","properties":{"hyperlink":"https://www.mlb.com/sponsorship/ftx-moonblasts-pick-em","customProperties":"expires:1627754400″,"seen":"false"},"menuItems":[]},{"itemId":"14aa1d4b-0193-4670-a1fc-b4386d4977e8″,"textual content":"The Vault","properties":{"hyperlink":"https://www.mlb.com/the-vault","seen":"false"},"menuItems":[]},{"itemId":"4e0abdd4-8a0f-4bc5-838f-91dd2796041e","textual content":"MLB Residence Run Derby","properties":{"hyperlink":"https://www.mlb.com/fantasy/home-run-derby"},"menuItems":[]},{"itemId":"7d8dfda7-345a-46fa-82dc-105068ba223e","textual content":"Season Choose 'Em","properties":{"hyperlink":"https://www.mlb.com/season-pick-em?affiliateId=spe-fantasynav-club-2021″,"seen":"false"},"menuItems":[]},{"itemId":"6eda396d-199b-4772-b3c9-c0b032513b6c","textual content":"MLB Pre-Choose (AUS)","properties":{"customProperties":"","hyperlink":"https://www.mlb.com/pre-pick/tab","seen":"false"},"menuItems":[]},{"itemId":"9f1ff266-0ed8-4adb-ba77-428d1871b237″,"textual content":"Nearer Report","properties":{"hyperlink":"https://www.mlb.com/closer-report","seen":"false"},"menuItems":[]},{"itemId":"4c4f57bd-e31a-46c9-8f73-0fa2227451d3″,"textual content":"Prospect Rankings","properties":{"hyperlink":"https://www.mlb.com/prospects"},"menuItems":[]},{"itemId":"1ebe4dc3-2c6a-469f-be59-474fe14dbbd7″,"textual content":"MLB Champions","properties":{"hyperlink":"https://www.mlbc.app/?ref=mlbcom","goal":"_blank","seen":"false"},"menuItems":[]}]},{"itemId":"d1f61f89-9fd0-4f03-be17-2c5e128711a4″,"textual content":"Apps","properties":{"hyperlink":"/apps"},"menuItems":[{"itemId":"83ac2ddf-414b-47d1-afec-ffacd068ab57″,"text":"MLB","properties":{"link":"/apps/mlb-app"},"menuItems":[]},{"itemId":"83dbba73-02ac-4ba0-bebf-2c62ef04c19e","textual content":"MLB Rally","properties":{"hyperlink":"https://www.mlb.com/apps/rally","seen":"false"},"menuItems":[]},{"itemId":"26fda476-348c-4f42-aa7c-92d1f9b1bf5c","textual content":"MLB Beat the Streak","properties":{"hyperlink":"https://www.mlb.com/apps/beat-the-streak","seen":"false"},"menuItems":[]},{"itemId":"e09e6978-fcf7-4c2f-8387-59d83b7be38e","textual content":"MLB Ballpark","properties":{"hyperlink":"/apps/ballpark"},"menuItems":[]},{"itemId":"86320a6b-11a1-4312-8eeb-a6c44f293f6c","textual content":"MLB Play","properties":{"hyperlink":"https://www.mlb.com/play"},"menuItems":[]},{"itemId":"5e7b8019-9484-4872-abd7-8b963cd5969e","textual content":"MiLB First Pitch","properties":{"hyperlink":"https://www.milb.com/about/first-pitch"},"menuItems":[]},{"itemId":"4fd8c1f8-a753-4501-916c-663390f1a566″,"textual content":"MLB Residence Run Derby","properties":{"hyperlink":"https://www.mlb.com/fantasy/home-run-derby"},"menuItems":[]},{"itemId":"9d8dfe8b-be1a-4ebf-9509-6bd0165a868e","textual content":"MLB FAQs","properties":{"hyperlink":"/apps/mlb-app/faq-apple"},"menuItems":[]},{"itemId":"df4e8527-e357-4272-bcf7-61876ed9455d","textual content":"MLB Ballpark FAQs","properties":{"hyperlink":"/apps/ballpark/faq-apple","seen":"true"},"menuItems":[]},{"itemId":"0ee38329-4c3c-48f5-86c7-04a58c24c006″,"textual content":"MLB Play FAQs","properties":{"hyperlink":"https://www.mlb.com/assist/play/frequently-asked-questions"},"menuItems":[]},{"itemId":"c2943c65-a843-437a-9ef4-4ccfe5be088f","textual content":"MLB Rally FAQs","properties":{"hyperlink":"https://www.mlb.com/apps/rally/faq-apple","seen":"false"},"menuItems":[]}]}]},"styleProps":{},"teamNameSlug":"","teamsData":[{"springLeague":{"id":114,"name":"Cactus League","link":"/api/v1/league/114″,"abbreviation":"CL"},"allStarStatus":"N","id":133,"name":"Oakland Athletics","link":"/api/v1/teams/133″,"season":2023,"venue":{"id":10,"name":"Oakland Coliseum","link":"/api/v1/venues/10″,"location":{"address1″:"7000 Coliseum Way","city":"Oakland","state":"California","stateAbbrev":"CA","postalCode":"94621″,"defaultCoordinates":{"latitude":37.751511,"longitude":-122.200698},"country":"USA","phone":"(510) 638-4900″},"timeZone":{"id":"America/Los_Angeles","offset":-8,"tz":"PST"},"active":true,"season":"2023″},"springVenue":{"id":2507,"link":"/api/v1/venues/2507″},"teamCode":"oak","fileCode":"oak","abbreviation":"OAK","teamName":"Athletics","locationName":"Oakland","firstYearOfPlay":"1901″,"league":{"id":103,"name":"American League","link":"/api/v1/league/103″},"division":{"id":200,"name":"American League West","link":"/api/v1/divisions/200″},"sport":{"id":1,"link":"/api/v1/sports/1″,"name":"Major League Baseball"},"shortName":"Oakland","franchiseName":"Oakland","clubName":"Athletics","active":true},{"springLeague":{"id":115,"name":"Grapefruit League","link":"/api/v1/league/115″,"abbreviation":"GL"},"allStarStatus":"N","id":134,"name":"Pittsburgh Pirates","link":"/api/v1/teams/134″,"season":2023,"venue":{"id":31,"name":"PNC Park","link":"/api/v1/venues/31″,"location":{"address1″:"115 Federal Street","city":"Pittsburgh","state":"Pennsylvania","stateAbbrev":"PA","postalCode":"15212″,"defaultCoordinates":{"latitude":40.446904,"longitude":-80.005753},"country":"USA","phone":"(412) 323-5000″},"timeZone":{"id":"America/New_York","offset":-5,"tz":"EST"},"active":true,"season":"2023″},"springVenue":{"id":2526,"link":"/api/v1/venues/2526″},"teamCode":"pit","fileCode":"pit","abbreviation":"PIT","teamName":"Pirates","locationName":"Pittsburgh","firstYearOfPlay":"1882″,"league":{"id":104,"name":"National League","link":"/api/v1/league/104″},"division":{"id":205,"name":"National League Central","link":"/api/v1/divisions/205″},"sport":{"id":1,"link":"/api/v1/sports/1″,"name":"Major League Baseball"},"shortName":"Pittsburgh","franchiseName":"Pittsburgh","clubName":"Pirates","active":true},{"springLeague":{"id":114,"name":"Cactus League","link":"/api/v1/league/114″,"abbreviation":"CL"},"allStarStatus":"N","id":135,"name":"San Diego Padres","link":"/api/v1/teams/135″,"season":2023,"venue":{"id":2680,"name":"Petco Park","link":"/api/v1/venues/2680″,"location":{"address1″:"100 Park Boulevard","city":"San Diego","state":"California","stateAbbrev":"CA","postalCode":"92101″,"defaultCoordinates":{"latitude":32.707861,"longitude":-117.157278},"country":"USA","phone":"(619) 795-5000″},"timeZone":{"id":"America/Los_Angeles","offset":-8,"tz":"PST"},"active":true,"season":"2023″},"springVenue":{"id":2530,"link":"/api/v1/venues/2530″},"teamCode":"sdn","fileCode":"sd","abbreviation":"SD","teamName":"Padres","locationName":"San Diego","firstYearOfPlay":"1968″,"league":{"id":104,"name":"National League","link":"/api/v1/league/104″},"division":{"id":203,"name":"National League West","link":"/api/v1/divisions/203″},"sport":{"id":1,"link":"/api/v1/sports/1″,"name":"Major League Baseball"},"shortName":"San Diego","franchiseName":"San Diego","clubName":"Padres","active":true},{"springLeague":{"id":114,"name":"Cactus League","link":"/api/v1/league/114″,"abbreviation":"CL"},"allStarStatus":"N","id":136,"name":"Seattle Mariners","link":"/api/v1/teams/136″,"season":2023,"venue":{"id":680,"name":"T-Mobile Park","link":"/api/v1/venues/680″,"location":{"address1″:"P.O. Box 4100″,"city":"Seattle","state":"Washington","stateAbbrev":"WA","postalCode":"98104″,"defaultCoordinates":{"latitude":47.591333,"longitude":-122.33251},"country":"USA","phone":"(206) 346-4000″},"timeZone":{"id":"America/Los_Angeles","offset":-8,"tz":"PST"},"active":true,"season":"2023″},"springVenue":{"id":2530,"link":"/api/v1/venues/2530″},"teamCode":"sea","fileCode":"sea","abbreviation":"SEA","teamName":"Mariners","locationName":"Seattle","firstYearOfPlay":"1977″,"league":{"id":103,"name":"American League","link":"/api/v1/league/103″},"division":{"id":200,"name":"American League West","link":"/api/v1/divisions/200″},"sport":{"id":1,"link":"/api/v1/sports/1″,"name":"Major League Baseball"},"shortName":"Seattle","franchiseName":"Seattle","clubName":"Mariners","active":true},{"springLeague":{"id":114,"name":"Cactus League","link":"/api/v1/league/114″,"abbreviation":"CL"},"allStarStatus":"N","id":137,"name":"San Francisco Giants","link":"/api/v1/teams/137″,"season":2023,"venue":{"id":2395,"name":"Oracle Park","link":"/api/v1/venues/2395″,"location":{"address1″:"24 Willie Mays Plaza","city":"San Francisco","state":"California","stateAbbrev":"CA","postalCode":"94107″,"defaultCoordinates":{"latitude":37.778383,"longitude":-122.389448},"country":"USA","phone":"(415) 972-2000″},"timeZone":{"id":"America/Los_Angeles","offset":-8,"tz":"PST"},"active":true,"season":"2023″},"springVenue":{"id":2532,"link":"/api/v1/venues/2532″},"teamCode":"sfn","fileCode":"sf","abbreviation":"SF","teamName":"Giants","locationName":"San Francisco","firstYearOfPlay":"1883″,"league":{"id":104,"name":"National League","link":"/api/v1/league/104″},"division":{"id":203,"name":"National League West","link":"/api/v1/divisions/203″},"sport":{"id":1,"link":"/api/v1/sports/1″,"name":"Major League Baseball"},"shortName":"San Francisco","franchiseName":"San Francisco","clubName":"Giants","active":true},{"springLeague":{"id":115,"name":"Grapefruit League","link":"/api/v1/league/115″,"abbreviation":"GL"},"allStarStatus":"N","id":138,"name":"St. Louis Cardinals","link":"/api/v1/teams/138″,"season":2023,"venue":{"id":2889,"name":"Busch Stadium","link":"/api/v1/venues/2889″,"location":{"address1″:"700 Clark Street","city":"St. Louis","state":"Missouri","stateAbbrev":"MO","postalCode":"63102″,"defaultCoordinates":{"latitude":38.62256667,"longitude":-90.19286667},"country":"USA","phone":"(314) 345-9600″},"timeZone":{"id":"America/Chicago","offset":-6,"tz":"CST"},"active":true,"season":"2023″},"springVenue":{"id":2520,"link":"/api/v1/venues/2520″},"teamCode":"sln","fileCode":"stl","abbreviation":"STL","teamName":"Cardinals","locationName":"St. Louis","firstYearOfPlay":"1892″,"league":{"id":104,"name":"National League","link":"/api/v1/league/104″},"division":{"id":205,"name":"National League Central","link":"/api/v1/divisions/205″},"sport":{"id":1,"link":"/api/v1/sports/1″,"name":"Major League Baseball"},"shortName":"St. Louis","franchiseName":"St. Louis","clubName":"Cardinals","active":true},{"springLeague":{"id":115,"name":"Grapefruit League","link":"/api/v1/league/115″,"abbreviation":"GL"},"allStarStatus":"N","id":139,"name":"Tampa Bay Rays","link":"/api/v1/teams/139″,"season":2023,"venue":{"id":12,"name":"Tropicana Field","link":"/api/v1/venues/12″,"location":{"address1″:"One Tropicana Drive","city":"St. Petersburg","state":"Florida","stateAbbrev":"FL","postalCode":"33705″,"defaultCoordinates":{"latitude":27.767778,"longitude":-82.6525},"country":"USA","phone":"(727) 825-3137″},"timeZone":{"id":"America/New_York","offset":-5,"tz":"EST"},"active":true,"season":"2023″},"springVenue":{"id":2534,"link":"/api/v1/venues/2534″},"teamCode":"tba","fileCode":"tb","abbreviation":"TB","teamName":"Rays","locationName":"St. Petersburg","firstYearOfPlay":"1996″,"league":{"id":103,"name":"American League","link":"/api/v1/league/103″},"division":{"id":201,"name":"American League East","link":"/api/v1/divisions/201″},"sport":{"id":1,"link":"/api/v1/sports/1″,"name":"Major League Baseball"},"shortName":"Tampa Bay","franchiseName":"Tampa Bay","clubName":"Rays","active":true},{"springLeague":{"id":114,"name":"Cactus League","link":"/api/v1/league/114″,"abbreviation":"CL"},"allStarStatus":"N","id":140,"name":"Texas Rangers","link":"/api/v1/teams/140″,"season":2023,"venue":{"id":5325,"name":"Globe Life Field","link":"/api/v1/venues/5325″,"location":{"address1″:"734 Stadium Drive","city":"Arlington","state":"Texas","stateAbbrev":"TX","postalCode":"76011″,"defaultCoordinates":{"latitude":32.747299,"longitude":-97.081818},"country":"USA","phone":"(817) 533-1972″},"timeZone":{"id":"America/Chicago","offset":-6,"tz":"CST"},"active":true,"season":"2023″},"springVenue":{"id":2603,"link":"/api/v1/venues/2603″},"teamCode":"tex","fileCode":"tex","abbreviation":"TEX","teamName":"Rangers","locationName":"Arlington","firstYearOfPlay":"1961″,"league":{"id":103,"name":"American League","link":"/api/v1/league/103″},"division":{"id":200,"name":"American League West","link":"/api/v1/divisions/200″},"sport":{"id":1,"link":"/api/v1/sports/1″,"name":"Major League Baseball"},"shortName":"Texas","franchiseName":"Texas","clubName":"Rangers","active":true},{"springLeague":{"id":115,"name":"Grapefruit League","link":"/api/v1/league/115″,"abbreviation":"GL"},"allStarStatus":"N","id":141,"name":"Toronto Blue Jays","link":"/api/v1/teams/141″,"season":2023,"venue":{"id":14,"name":"Rogers Centre","link":"/api/v1/venues/14″,"location":{"address1″:"1 Blue Jays Way, Suite 3200″,"city":"Toronto","state":"Ontario","stateAbbrev":"ON","postalCode":"M5V1J1″,"defaultCoordinates":{"latitude":43.64155,"longitude":-79.38915},"country":"Canada","phone":"(416) 341-1000″},"timeZone":{"id":"America/Toronto","offset":-5,"tz":"EST"},"active":true,"season":"2023″},"springVenue":{"id":2536,"link":"/api/v1/venues/2536″},"teamCode":"tor","fileCode":"tor","abbreviation":"TOR","teamName":"Blue Jays","locationName":"Toronto","firstYearOfPlay":"1977″,"league":{"id":103,"name":"American League","link":"/api/v1/league/103″},"division":{"id":201,"name":"American League East","link":"/api/v1/divisions/201″},"sport":{"id":1,"link":"/api/v1/sports/1″,"name":"Major League Baseball"},"shortName":"Toronto","franchiseName":"Toronto","clubName":"Blue Jays","active":true},{"springLeague":{"id":115,"name":"Grapefruit League","link":"/api/v1/league/115″,"abbreviation":"GL"},"allStarStatus":"N","id":142,"name":"Minnesota Twins","link":"/api/v1/teams/142″,"season":2023,"venue":{"id":3312,"name":"Target Field","link":"/api/v1/venues/3312″,"location":{"address1″:"1 Twins Way","city":"Minneapolis","state":"Minnesota","stateAbbrev":"MN","postalCode":"55403″,"defaultCoordinates":{"latitude":44.981829,"longitude":-93.277891},"country":"USA","phone":"(612) 659-3400″},"timeZone":{"id":"America/Chicago","offset":-6,"tz":"CST"},"active":true,"season":"2023″},"springVenue":{"id":2862,"link":"/api/v1/venues/2862″},"teamCode":"min","fileCode":"min","abbreviation":"MIN","teamName":"Twins","locationName":"Minneapolis","firstYearOfPlay":"1901″,"league":{"id":103,"name":"American League","link":"/api/v1/league/103″},"division":{"id":202,"name":"American League Central","link":"/api/v1/divisions/202″},"sport":{"id":1,"link":"/api/v1/sports/1″,"name":"Major League Baseball"},"shortName":"Minnesota","franchiseName":"Minnesota","clubName":"Twins","active":true},{"springLeague":{"id":115,"name":"Grapefruit League","link":"/api/v1/league/115″,"abbreviation":"GL"},"allStarStatus":"N","id":143,"name":"Philadelphia Phillies","link":"/api/v1/teams/143″,"season":2023,"venue":{"id":2681,"name":"Citizens Bank Park","link":"/api/v1/venues/2681″,"location":{"address1″:"One Citizens Bank Way","city":"Philadelphia","state":"Pennsylvania","stateAbbrev":"PA","postalCode":"19148″,"defaultCoordinates":{"latitude":39.90539086,"longitude":-75.16716957},"country":"USA","phone":"(215) 463-6000″},"timeZone":{"id":"America/New_York","offset":-5,"tz":"EST"},"active":true,"season":"2023″},"springVenue":{"id":2700,"link":"/api/v1/venues/2700″},"teamCode":"phi","fileCode":"phi","abbreviation":"PHI","teamName":"Phillies","locationName":"Philadelphia","firstYearOfPlay":"1883″,"league":{"id":104,"name":"National League","link":"/api/v1/league/104″},"division":{"id":204,"name":"National League East","link":"/api/v1/divisions/204″},"sport":{"id":1,"link":"/api/v1/sports/1″,"name":"Major League Baseball"},"shortName":"Philadelphia","franchiseName":"Philadelphia","clubName":"Phillies","active":true},{"springLeague":{"id":115,"name":"Grapefruit League","link":"/api/v1/league/115″,"abbreviation":"GL"},"allStarStatus":"N","id":144,"name":"Atlanta Braves","link":"/api/v1/teams/144″,"season":2023,"venue":{"id":4705,"name":"Truist Park","link":"/api/v1/venues/4705″,"location":{"address1″:"755 Battery Avenue","city":"Atlanta","state":"Georgia","stateAbbrev":"GA","postalCode":"30339″,"defaultCoordinates":{"latitude":33.890672,"longitude":-84.467641},"country":"USA"},"timeZone":{"id":"America/New_York","offset":-5,"tz":"EST"},"active":true,"season":"2023″},"springVenue":{"id":5380,"link":"/api/v1/venues/5380″},"teamCode":"atl","fileCode":"atl","abbreviation":"ATL","teamName":"Braves","locationName":"Atlanta","firstYearOfPlay":"1871″,"league":{"id":104,"name":"National League","link":"/api/v1/league/104″},"division":{"id":204,"name":"National League East","link":"/api/v1/divisions/204″},"sport":{"id":1,"link":"/api/v1/sports/1″,"name":"Major League Baseball"},"shortName":"Atlanta","franchiseName":"Atlanta","clubName":"Braves","active":true},{"springLeague":{"id":114,"name":"Cactus League","link":"/api/v1/league/114″,"abbreviation":"CL"},"allStarStatus":"N","id":145,"name":"Chicago White Sox","link":"/api/v1/teams/145″,"season":2023,"venue":{"id":4,"name":"Guaranteed Rate Field","link":"/api/v1/venues/4″,"location":{"address1″:"333 West 35th Street","city":"Chicago","state":"Illinois","stateAbbrev":"IL","postalCode":"60616″,"defaultCoordinates":{"latitude":41.83,"longitude":-87.634167},"country":"USA","phone":"(312) 674-1000″},"timeZone":{"id":"America/Chicago","offset":-6,"tz":"CST"},"active":true,"season":"2023″},"springVenue":{"id":3809,"link":"/api/v1/venues/3809″},"teamCode":"cha","fileCode":"cws","abbreviation":"CWS","teamName":"White Sox","locationName":"Chicago","firstYearOfPlay":"1901″,"league":{"id":103,"name":"American League","link":"/api/v1/league/103″},"division":{"id":202,"name":"American League Central","link":"/api/v1/divisions/202″},"sport":{"id":1,"link":"/api/v1/sports/1″,"name":"Major League Baseball"},"shortName":"Chi White Sox","franchiseName":"Chicago","clubName":"White Sox","active":true},{"springLeague":{"id":115,"name":"Grapefruit League","link":"/api/v1/league/115″,"abbreviation":"GL"},"allStarStatus":"N","id":146,"name":"Miami Marlins","link":"/api/v1/teams/146″,"season":2023,"venue":{"id":4169,"name":"loanDepot park","link":"/api/v1/venues/4169″,"location":{"address1″:"501 Marlins Way","city":"Miami","state":"Florida","stateAbbrev":"FL","postalCode":"33125″,"defaultCoordinates":{"latitude":25.77796236,"longitude":-80.21951795},"country":"USA"},"timeZone":{"id":"America/New_York","offset":-5,"tz":"EST"},"active":true,"season":"2023″},"springVenue":{"id":2520,"link":"/api/v1/venues/2520″},"teamCode":"mia","fileCode":"mia","abbreviation":"MIA","teamName":"Marlins","locationName":"Miami","firstYearOfPlay":"1991″,"league":{"id":104,"name":"National League","link":"/api/v1/league/104″},"division":{"id":204,"name":"National League East","link":"/api/v1/divisions/204″},"sport":{"id":1,"link":"/api/v1/sports/1″,"name":"Major League Baseball"},"shortName":"Miami","franchiseName":"Miami","clubName":"Marlins","active":true},{"springLeague":{"id":115,"name":"Grapefruit League","link":"/api/v1/league/115″,"abbreviation":"GL"},"allStarStatus":"N","id":147,"name":"New York Yankees","link":"/api/v1/teams/147″,"season":2023,"venue":{"id":3313,"name":"Yankee Stadium","link":"/api/v1/venues/3313″,"location":{"address1″:"One East 161st Street","city":"Bronx","state":"New York","stateAbbrev":"NY","postalCode":"10451″,"defaultCoordinates":{"latitude":40.82919482,"longitude":-73.9264977},"country":"USA","phone":"(718) 293-4300″},"timeZone":{"id":"America/New_York","offset":-5,"tz":"EST"},"active":true,"season":"2023″},"springVenue":{"id":2523,"link":"/api/v1/venues/2523″},"teamCode":"nya","fileCode":"nyy","abbreviation":"NYY","teamName":"Yankees","locationName":"Bronx","firstYearOfPlay":"1903″,"league":{"id":103,"name":"American League","link":"/api/v1/league/103″},"division":{"id":201,"name":"American League East","link":"/api/v1/divisions/201″},"sport":{"id":1,"link":"/api/v1/sports/1″,"name":"Major League Baseball"},"shortName":"NY Yankees","franchiseName":"New York","clubName":"Yankees","active":true},{"springLeague":{"id":114,"name":"Cactus League","link":"/api/v1/league/114″,"abbreviation":"CL"},"allStarStatus":"N","id":158,"name":"Milwaukee Brewers","link":"/api/v1/teams/158″,"season":2023,"venue":{"id":32,"name":"American Family Field","link":"/api/v1/venues/32″,"location":{"address1″:"One Brewers Way","city":"Milwaukee","state":"Wisconsin","stateAbbrev":"WI","postalCode":"53214″,"defaultCoordinates":{"latitude":43.02838,"longitude":-87.97099},"country":"USA","phone":"(414) 902-4400″},"timeZone":{"id":"America/Chicago","offset":-6,"tz":"CST"},"active":true,"season":"2023″},"springVenue":{"id":2518,"link":"/api/v1/venues/2518″},"teamCode":"mil","fileCode":"mil","abbreviation":"MIL","teamName":"Brewers","locationName":"Milwaukee","firstYearOfPlay":"1968″,"league":{"id":104,"name":"National League","link":"/api/v1/league/104″},"division":{"id":205,"name":"National League Central","link":"/api/v1/divisions/205″},"sport":{"id":1,"link":"/api/v1/sports/1″,"name":"Major League Baseball"},"shortName":"Milwaukee","franchiseName":"Milwaukee","clubName":"Brewers","active":true},{"springLeague":{"id":114,"name":"Cactus League","link":"/api/v1/league/114″,"abbreviation":"CL"},"allStarStatus":"N","id":108,"name":"Los Angeles Angels","link":"/api/v1/teams/108″,"season":2023,"venue":{"id":1,"name":"Angel Stadium","link":"/api/v1/venues/1″,"location":{"address1″:"2000 Gene Autry Way","city":"Anaheim","state":"California","stateAbbrev":"CA","postalCode":"92806″,"defaultCoordinates":{"latitude":33.80019044,"longitude":-117.8823996},"country":"USA","phone":"(714) 940-2000″},"timeZone":{"id":"America/Los_Angeles","offset":-8,"tz":"PST"},"active":true,"season":"2023″},"springVenue":{"id":2500,"link":"/api/v1/venues/2500″},"teamCode":"ana","fileCode":"ana","abbreviation":"LAA","teamName":"Angels","locationName":"Anaheim","firstYearOfPlay":"1961″,"league":{"id":103,"name":"American League","link":"/api/v1/league/103″},"division":{"id":200,"name":"American League West","link":"/api/v1/divisions/200″},"sport":{"id":1,"link":"/api/v1/sports/1″,"name":"Major League Baseball"},"shortName":"LA Angels","franchiseName":"Los Angeles","clubName":"Angels","active":true},{"springLeague":{"id":114,"name":"Cactus League","link":"/api/v1/league/114″,"abbreviation":"CL"},"allStarStatus":"N","id":109,"name":"Arizona Diamondbacks","link":"/api/v1/teams/109″,"season":2023,"venue":{"id":15,"name":"Chase Field","link":"/api/v1/venues/15″,"location":{"address1″:"401 East Jefferson Street","city":"Phoenix","state":"Arizona","stateAbbrev":"AZ","postalCode":"85004″,"defaultCoordinates":{"latitude":33.445302,"longitude":-112.066687},"country":"USA","phone":"(602) 462-6500″},"timeZone":{"id":"America/Phoenix","offset":-7,"tz":"MST"},"active":true,"season":"2023″},"springVenue":{"id":4249,"link":"/api/v1/venues/4249″},"teamCode":"ari","fileCode":"ari","abbreviation":"AZ","teamName":"D-backs","locationName":"Phoenix","firstYearOfPlay":"1996″,"league":{"id":104,"name":"National League","link":"/api/v1/league/104″},"division":{"id":203,"name":"National League West","link":"/api/v1/divisions/203″},"sport":{"id":1,"link":"/api/v1/sports/1″,"name":"Major League Baseball"},"shortName":"Arizona","franchiseName":"Arizona","clubName":"Diamondbacks","active":true},{"springLeague":{"id":115,"name":"Grapefruit League","link":"/api/v1/league/115″,"abbreviation":"GL"},"allStarStatus":"N","id":110,"name":"Baltimore Orioles","link":"/api/v1/teams/110″,"season":2023,"venue":{"id":2,"name":"Oriole Park at Camden Yards","link":"/api/v1/venues/2″,"location":{"address1″:"333 West Camden Street","city":"Baltimore","state":"Maryland","stateAbbrev":"MD","postalCode":"21201″,"defaultCoordinates":{"latitude":39.283787,"longitude":-76.621689},"country":"USA","phone":"(410) 685-9800″},"timeZone":{"id":"America/New_York","offset":-5,"tz":"EST"},"active":true,"season":"2023″},"springVenue":{"id":2508,"link":"/api/v1/venues/2508″},"teamCode":"bal","fileCode":"bal","abbreviation":"BAL","teamName":"Orioles","locationName":"Baltimore","firstYearOfPlay":"1901″,"league":{"id":103,"name":"American League","link":"/api/v1/league/103″},"division":{"id":201,"name":"American League East","link":"/api/v1/divisions/201″},"sport":{"id":1,"link":"/api/v1/sports/1″,"name":"Major League Baseball"},"shortName":"Baltimore","franchiseName":"Baltimore","clubName":"Orioles","active":true},{"springLeague":{"id":115,"name":"Grapefruit League","link":"/api/v1/league/115″,"abbreviation":"GL"},"allStarStatus":"N","id":111,"name":"Boston Red Sox","link":"/api/v1/teams/111″,"season":2023,"venue":{"id":3,"name":"Fenway Park","link":"/api/v1/venues/3″,"location":{"address1″:"4 Yawkey Way","city":"Boston","state":"Massachusetts","stateAbbrev":"MA","postalCode":"2215″,"defaultCoordinates":{"latitude":42.346456,"longitude":-71.097441},"country":"USA","phone":"(617) 267-9440″},"timeZone":{"id":"America/New_York","offset":-5,"tz":"EST"},"active":true,"season":"2023″},"springVenue":{"id":4309,"link":"/api/v1/venues/4309″},"teamCode":"bos","fileCode":"bos","abbreviation":"BOS","teamName":"Red Sox","locationName":"Boston","firstYearOfPlay":"1901″,"league":{"id":103,"name":"American League","link":"/api/v1/league/103″},"division":{"id":201,"name":"American League East","link":"/api/v1/divisions/201″},"sport":{"id":1,"link":"/api/v1/sports/1″,"name":"Major League Baseball"},"shortName":"Boston","franchiseName":"Boston","clubName":"Red Sox","active":true},{"springLeague":{"id":114,"name":"Cactus League","link":"/api/v1/league/114″,"abbreviation":"CL"},"allStarStatus":"N","id":112,"name":"Chicago Cubs","link":"/api/v1/teams/112″,"season":2023,"venue":{"id":17,"name":"Wrigley Field","link":"/api/v1/venues/17″,"location":{"address1″:"1060 West Addison","city":"Chicago","state":"Illinois","stateAbbrev":"IL","postalCode":"60613-4397″,"defaultCoordinates":{"latitude":41.948171,"longitude":-87.655503},"country":"USA","phone":"(773) 404-2827″},"timeZone":{"id":"America/Chicago","offset":-6,"tz":"CST"},"active":true,"season":"2023″},"springVenue":{"id":4629,"link":"/api/v1/venues/4629″},"teamCode":"chn","fileCode":"chc","abbreviation":"CHC","teamName":"Cubs","locationName":"Chicago","firstYearOfPlay":"1874″,"league":{"id":104,"name":"National League","link":"/api/v1/league/104″},"division":{"id":205,"name":"National League Central","link":"/api/v1/divisions/205″},"sport":{"id":1,"link":"/api/v1/sports/1″,"name":"Major League Baseball"},"shortName":"Chi Cubs","franchiseName":"Chicago","clubName":"Cubs","active":true},{"springLeague":{"id":114,"name":"Cactus League","link":"/api/v1/league/114″,"abbreviation":"CL"},"allStarStatus":"N","id":113,"name":"Cincinnati Reds","link":"/api/v1/teams/113″,"season":2023,"venue":{"id":2602,"name":"Great American Ball Park","link":"/api/v1/venues/2602″,"location":{"address1″:"100 Main Street","city":"Cincinnati","state":"Ohio","stateAbbrev":"OH","postalCode":"45202-4109″,"defaultCoordinates":{"latitude":39.097389,"longitude":-84.506611},"country":"USA","phone":"(513) 765-7000″},"timeZone":{"id":"America/New_York","offset":-5,"tz":"EST"},"active":true,"season":"2023″},"springVenue":{"id":3834,"link":"/api/v1/venues/3834″},"teamCode":"cin","fileCode":"cin","abbreviation":"CIN","teamName":"Reds","locationName":"Cincinnati","firstYearOfPlay":"1882″,"league":{"id":104,"name":"National League","link":"/api/v1/league/104″},"division":{"id":205,"name":"National League Central","link":"/api/v1/divisions/205″},"sport":{"id":1,"link":"/api/v1/sports/1″,"name":"Major League Baseball"},"shortName":"Cincinnati","franchiseName":"Cincinnati","clubName":"Reds","active":true},{"springLeague":{"id":114,"name":"Cactus League","link":"/api/v1/league/114″,"abbreviation":"CL"},"allStarStatus":"N","id":114,"name":"Cleveland Guardians","link":"/api/v1/teams/114″,"season":2023,"venue":{"id":5,"name":"Progressive Field","link":"/api/v1/venues/5″,"location":{"address1″:"2401 Ontario Street","city":"Cleveland","state":"Ohio","stateAbbrev":"OH","postalCode":"44115″,"defaultCoordinates":{"latitude":41.495861,"longitude":-81.685255},"country":"USA","phone":"(216) 420-4200″},"timeZone":{"id":"America/New_York","offset":-5,"tz":"EST"},"active":true,"season":"2023″},"springVenue":{"id":3834,"link":"/api/v1/venues/3834″},"teamCode":"cle","fileCode":"cle","abbreviation":"CLE","teamName":"Guardians","locationName":"Cleveland","firstYearOfPlay":"1901″,"league":{"id":103,"name":"American League","link":"/api/v1/league/103″},"division":{"id":202,"name":"American League Central","link":"/api/v1/divisions/202″},"sport":{"id":1,"link":"/api/v1/sports/1″,"name":"Major League Baseball"},"shortName":"Cleveland","franchiseName":"Cleveland","clubName":"Guardians","active":true},{"springLeague":{"id":114,"name":"Cactus League","link":"/api/v1/league/114″,"abbreviation":"CL"},"allStarStatus":"N","id":115,"name":"Colorado Rockies","link":"/api/v1/teams/115″,"season":2023,"venue":{"id":19,"name":"Coors Field","link":"/api/v1/venues/19″,"location":{"address1″:"2001 Blake Street","city":"Denver","state":"Colorado","stateAbbrev":"CO","postalCode":"80205-2000″,"defaultCoordinates":{"latitude":39.756042,"longitude":-104.994136},"country":"USA","phone":"(303) 292-0200″},"timeZone":{"id":"America/Denver","offset":-7,"tz":"MST"},"active":true,"season":"2023″},"springVenue":{"id":4249,"link":"/api/v1/venues/4249″},"teamCode":"col","fileCode":"col","abbreviation":"COL","teamName":"Rockies","locationName":"Denver","firstYearOfPlay":"1992″,"league":{"id":104,"name":"National League","link":"/api/v1/league/104″},"division":{"id":203,"name":"National League West","link":"/api/v1/divisions/203″},"sport":{"id":1,"link":"/api/v1/sports/1″,"name":"Major League Baseball"},"shortName":"Colorado","franchiseName":"Colorado","clubName":"Rockies","active":true},{"springLeague":{"id":115,"name":"Grapefruit League","link":"/api/v1/league/115″,"abbreviation":"GL"},"allStarStatus":"N","id":116,"name":"Detroit Tigers","link":"/api/v1/teams/116″,"season":2023,"venue":{"id":2394,"name":"Comerica Park","link":"/api/v1/venues/2394″,"location":{"address1″:"2100 Woodward Avenue","city":"Detroit","state":"Michigan","stateAbbrev":"MI","postalCode":"48201″,"defaultCoordinates":{"latitude":42.3391151,"longitude":-83.048695},"country":"USA","phone":"(313) 471-2000″},"timeZone":{"id":"America/Detroit","offset":-5,"tz":"EST"},"active":true,"season":"2023″},"springVenue":{"id":2511,"link":"/api/v1/venues/2511″},"teamCode":"det","fileCode":"det","abbreviation":"DET","teamName":"Tigers","locationName":"Detroit","firstYearOfPlay":"1901″,"league":{"id":103,"name":"American League","link":"/api/v1/league/103″},"division":{"id":202,"name":"American League Central","link":"/api/v1/divisions/202″},"sport":{"id":1,"link":"/api/v1/sports/1″,"name":"Major League Baseball"},"shortName":"Detroit","franchiseName":"Detroit","clubName":"Tigers","active":true},{"springLeague":{"id":115,"name":"Grapefruit League","link":"/api/v1/league/115″,"abbreviation":"GL"},"allStarStatus":"N","id":117,"name":"Houston Astros","link":"/api/v1/teams/117″,"season":2023,"venue":{"id":2392,"name":"Minute Maid Park","link":"/api/v1/venues/2392″,"location":{"address1″:"501 Crawford Street","city":"Houston","state":"Texas","stateAbbrev":"TX","postalCode":"77002″,"defaultCoordinates":{"latitude":29.756967,"longitude":-95.355509},"country":"USA","phone":"(713) 259-8000″},"timeZone":{"id":"America/Chicago","offset":-6,"tz":"CST"},"active":true,"season":"2023″},"springVenue":{"id":5000,"link":"/api/v1/venues/5000″},"teamCode":"hou","fileCode":"hou","abbreviation":"HOU","teamName":"Astros","locationName":"Houston","firstYearOfPlay":"1962″,"league":{"id":103,"name":"American League","link":"/api/v1/league/103″},"division":{"id":200,"name":"American League West","link":"/api/v1/divisions/200″},"sport":{"id":1,"link":"/api/v1/sports/1″,"name":"Major League Baseball"},"shortName":"Houston","franchiseName":"Houston","clubName":"Astros","active":true},{"springLeague":{"id":114,"name":"Cactus League","link":"/api/v1/league/114″,"abbreviation":"CL"},"allStarStatus":"N","id":118,"name":"Kansas City Royals","link":"/api/v1/teams/118″,"season":2023,"venue":{"id":7,"name":"Kauffman Stadium","link":"/api/v1/venues/7″,"location":{"address1″:"One Royal Way","city":"Kansas City","state":"Missouri","stateAbbrev":"MO","postalCode":"64129″,"defaultCoordinates":{"latitude":39.051567,"longitude":-94.480483},"country":"USA","phone":"(816) 921-8000″},"timeZone":{"id":"America/Chicago","offset":-6,"tz":"CST"},"active":true,"season":"2023″},"springVenue":{"id":2603,"link":"/api/v1/venues/2603″},"teamCode":"kca","fileCode":"kc","abbreviation":"KC","teamName":"Royals","locationName":"Kansas City","firstYearOfPlay":"1968″,"league":{"id":103,"name":"American League","link":"/api/v1/league/103″},"division":{"id":202,"name":"American League Central","link":"/api/v1/divisions/202″},"sport":{"id":1,"link":"/api/v1/sports/1″,"name":"Major League Baseball"},"shortName":"Kansas City","franchiseName":"Kansas City","clubName":"Royals","active":true},{"springLeague":{"id":114,"name":"Cactus League","link":"/api/v1/league/114″,"abbreviation":"CL"},"allStarStatus":"N","id":119,"name":"Los Angeles Dodgers","link":"/api/v1/teams/119″,"season":2023,"venue":{"id":22,"name":"Dodger Stadium","link":"/api/v1/venues/22″,"location":{"address1″:"1000 Vin Scully Avenue","city":"Los Angeles","state":"California","stateAbbrev":"CA","postalCode":"90012-1199″,"defaultCoordinates":{"latitude":34.07368,"longitude":-118.24053},"country":"USA","phone":"(323) 224-1500″},"timeZone":{"id":"America/Los_Angeles","offset":-8,"tz":"PST"},"active":true,"season":"2023″},"springVenue":{"id":3809,"link":"/api/v1/venues/3809″},"teamCode":"lan","fileCode":"la","abbreviation":"LAD","teamName":"Dodgers","locationName":"Los Angeles","firstYearOfPlay":"1884″,"league":{"id":104,"name":"National League","link":"/api/v1/league/104″},"division":{"id":203,"name":"National League West","link":"/api/v1/divisions/203″},"sport":{"id":1,"link":"/api/v1/sports/1″,"name":"Major League Baseball"},"shortName":"LA Dodgers","franchiseName":"Los Angeles","clubName":"Dodgers","active":true},{"springLeague":{"id":115,"name":"Grapefruit League","link":"/api/v1/league/115″,"abbreviation":"GL"},"allStarStatus":"N","id":120,"name":"Washington Nationals","link":"/api/v1/teams/120″,"season":2023,"venue":{"id":3309,"name":"Nationals Park","link":"/api/v1/venues/3309″,"location":{"address1″:"1500 South Capitol Street, SE","city":"Washington","state":"District of Columbia","stateAbbrev":"DC","postalCode":"20003-1507″,"defaultCoordinates":{"latitude":38.872861,"longitude":-77.007501},"country":"USA","phone":"(202) 349-0400″},"timeZone":{"id":"America/New_York","offset":-5,"tz":"EST"},"active":true,"season":"2023″},"springVenue":{"id":5000,"link":"/api/v1/venues/5000″},"teamCode":"was","fileCode":"was","abbreviation":"WSH","teamName":"Nationals","locationName":"Washington","firstYearOfPlay":"1968″,"league":{"id":104,"name":"National League","link":"/api/v1/league/104″},"division":{"id":204,"name":"National League East","link":"/api/v1/divisions/204″},"sport":{"id":1,"link":"/api/v1/sports/1″,"name":"Major League Baseball"},"shortName":"Washington","franchiseName":"Washington","clubName":"Nationals","active":true},{"springLeague":{"id":115,"name":"Grapefruit League","link":"/api/v1/league/115″,"abbreviation":"GL"},"allStarStatus":"N","id":121,"name":"New York Mets","link":"/api/v1/teams/121″,"season":2023,"venue":{"id":3289,"name":"Citi Field","link":"/api/v1/venues/3289″,"location":{"address1″:"Citi Field","city":"Flushing","state":"New York","stateAbbrev":"NY","postalCode":"11368″,"defaultCoordinates":{"latitude":40.75753012,"longitude":-73.84559155},"country":"USA","phone":"(718) 507-6387″},"timeZone":{"id":"America/New_York","offset":-5,"tz":"EST"},"active":true,"season":"2023″},"springVenue":{"id":2856,"link":"/api/v1/venues/2856″},"teamCode":"nyn","fileCode":"nym","abbreviation":"NYM","teamName":"Mets","locationName":"Flushing","firstYearOfPlay":"1962″,"league":{"id":104,"name":"National League","link":"/api/v1/league/104″},"division":{"id":204,"name":"National League East","link":"/api/v1/divisions/204″},"sport":{"id":1,"link":"/api/v1/sports/1″,"name":"Major League Baseball"},"shortName":"NY Mets","franchiseName":"New York","clubName":"Mets","active":true}]},"isApp":false,"isCookieNoTrackQueryParam":false,"isPremiumQueryParam":false,"lang":"en","newsletterServiceUrl":"https://us-central1-mlb-webeng-prod-39c3.cloudfunctions.web/email-newsletter","queryString":"","shareOptions":{"shareUrl":"https://www.mlb.com/information/jake-rogers-makes-return-to-game-action","twitterHandle":"mlb"},"storySlug":"jake-rogers-makes-return-to-game-action","topicSlug":"","userAgent":"Mozilla/5.0 (Macintosh; Intel Mac OS X 10_14_6) AppleWebKit/537.36 (KHTML, like Gecko) Chrome/83.0.4103.116 Safari/537.36″,"googleTagManager":"GTM-TGJ9RZ"}}
window.adobeAnalytics = {"reportingSuiteId":"mlbglobal08,mlbcom08″,"linkInternalFilters":"mlb"}
window.globalState = {"tracking_title":"Main League Baseball","lang":"en"}
window.appId = "
/*–>*/
February twenty sixth, 2023
LAKELAND, Fla. — Jake Rogers was passing round cowboy hats to teammates as he walked across the Tigers' clubhouse Sunday morning. The staff apparently had some mendacity round for a promotional video and gave some to him.
As Rogers chatted up Riley Greene and Spencer Torkelson, it was unattainable to inform he was about to catch his first aggressive recreation and get his first at-bats since July 18, 2021.
That was his ultimate recreation with the Tigers earlier than an elbow harm that led to Tommy John surgical procedure later that yr. He spent all of final yr rehabbing, principally right here on the Tigers' Spring Coaching complicated, usually alongside different pitchers and buddies who had been rehabbing from arm accidents.
As soon as the sport began, it grew to become clear quickly sufficient that this meant one thing greater than a typical Grapefruit League contest.
"It felt good to be again," Rogers mentioned. "I used to be type of going one million miles an hour — not rushed, however making an attempt to get the [pitch] clock in. Plus my coronary heart was racing.
"Simply having the nerves again felt actually good. I really like having the nerves. I get them quite a bit, after which as soon as the primary pitch is available in, it at all times goes away."
Rogers missed this, getting behind the plate and controlling a recreation. The Tigers, in flip, missed him — not simply the character and humorousness, however the sturdy arm and pitch-calling. As an alternative of spending final season creating Rogers, Detroit needed to fill his void by buying and selling for veteran Tucker Barnhart, who in the end grew to become a one-year rental.
Sunday was an excellent first step. It resulted in a 10-6 loss towards the Orioles, however it was a win to get Rogers again in recreation form.
"It's simply good to have him enjoying freely and never worrying about rehabbing," supervisor A.J. Hinch mentioned. "He's the identical man I bear in mind."
Rogers caught 5 innings, although it will need to have felt longer due to Baltimore's nine-run, 14-batter prime of the fifth. For all the fear concerning the pitch clock, the Tigers' solely violation was from Jace Fry throughout that aforementioned fifth, which included six runs on 5 hits off Fry.
Rogers had one attainable alternative to indicate off the energy of his surgically repaired arm, however he didn't get an opportunity as a consequence of a little bit of clumsiness as soon as Ryan McKenna acquired an excellent bounce off first base within the third inning.
"I acquired caught. I didn't get the ball out of my glove. That's the first step," Rogers mentioned sheepishly. "I knew he was going to run; I've performed towards McKenna ever since Excessive-A."
Nonetheless, Rogers had an opportunity to indicate his bat. And as he rounded the bases on an opposite-field homer within the fifth, he needed to smile, having caught sufficient of a 96 mph fastball on an 0-2 pitch from former Tiger pitcher Reed Garrett to ship a loft deep to proper.
"He threw three heaters in a row," Rogers mentioned. "He dotted [the outside corner on] each, tried to sneak it by me once more, and it hit the barrel. It felt fairly good. I hit it and type of checked out it and took off working. I didn't know if it was fairly out. It snuck out a bit bit."
It's a little bit of irony. Whereas Rogers has proven Main League-quality protection behind the plate for years, his swing stored him from cracking the Majors. He was lastly exhibiting progress in 2021, slugging 5 homers with a .920 OPS in his ultimate 25 video games earlier than harm struck.
The Tigers head into this season with Eric Haase getting a well-earned probability as their beginning catcher, however they want to determine the place Rogers, who will flip 28 in April, suits of their plans. It's not simply that Rogers is the final remnant of the Justin Verlander commerce on Detroit's roster. It's the necessity for the Tigers to forge a longer-term plan at catcher after a four-year revolving door on the place ever since Detroit non-tendered James McCann.
If Rogers can hit, his protection is powerful sufficient to forge not less than a timeshare, permitting Haase to both get some relaxation or Rogers to probably have some begins in left discipline once more. However Spring Coaching is a ramp-up for Rogers to get him used to recreation motion once more. Time and outcomes will inform if that's sufficient. Detroit acquired Donny Sands from the Phillies within the Gregory Soto commerce as another choice. However the Tigers know Rogers, character and all.